OCZ has introduced a new 1200-watt power supply unit directly aimed at hardware enthusiasts and hardcore gamers. The Silencer MK III also comes with very high efficiency that reaches 92 per cent making it eligible for an 80 Plus Platinum certificate.
Made by PC Power & Cooling and featuring the OCZ logo the new PSU is made of high-quality Japanese components, including 100 per cent Japanese 105-degree Celsius capacitors. The new PSU is especially suitable for overclockers as it comes with a single +12V rail. There's also a switch that allows you to choose between a regular fan speed and a quiet one.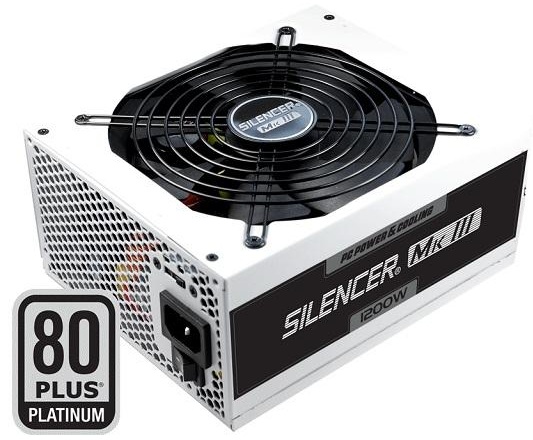 The 140 mm fan keeps the components chilled and produces up to 90 % (10 dB) less sound per watt, PC Power & Cooling says.
The OCZ Silencer MK III comes with 7 years of warranty, including technical support, which is another hint of very high quality. Pricing however is unknown.
Source: UK.Hardware.info