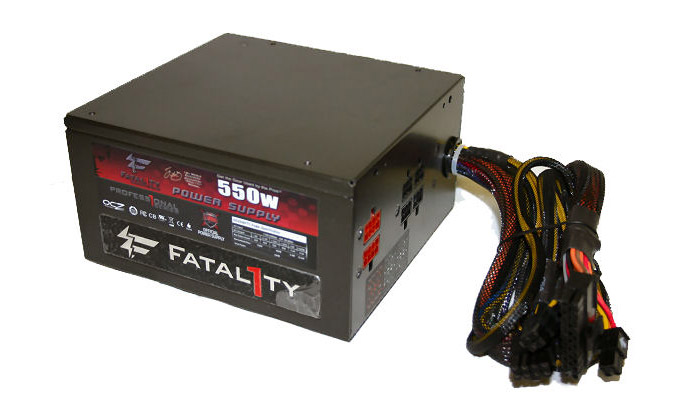 OCZ Technology, a leading manufacturer of high end SSDs and power solutions for computing devices, has announced two new Fatal1ty series power supply units with total output of 550W and 750W.
The new company products have been developed along with twelve-time world game champion Johnathan "Fatal1ty" Wendel and have been designed to meet the demands of hardcore gamers. Both models come with a powerful single +12V rail for exceptional power distribution, 80-Plus Bronze certification, up to 85 per cent of energy efficiency and 135 mm load and temperature-controlled fans with glowing red LEDs for stylish operation.
"The Fatal1ty line of PSUs have been popular among gamers looking for high quality, reliable power for the latest GPUs and power hungry system components," said Bob Roark, VP of Power Management at OCZ. "The new Fatal1ty 550 W and 750 W PSUs feature a brand new core and are not only quieter and more energy efficient but also provide customers with enhanced flexibility with a complete modular cable design."
"I've been working with OCZ for many years and these latest PSUs continue the string of quality products for which the Fatal1ty brand is so well known," stated Fatal1ty.
Featuring ultra quality components and fully modular designs the 550W and 750W models are available now and come with a 3-year and a 5-year warranty respectively. Pricing is unknown.
Source: OCZ