OCZ, a leading supplier of computer memory and storage devices, is getting ready to demonstrate its next generation of high end SSDs for consumers at the upcoming CeBIT show. The new solid-state drives will belong to the Vertex series and are expected to be considerably faster than their predecessors.
The new Vertex 4 SSDs will be based on the OCZ Indilinx Everest 2 controller and this fact alone explains the expected serious boost in performance. The manufacturer promises the new solid-state drive to deliver "industry-leading performance and superior data management for all file types and sizes", courtesy of the new controller. The Indilinx Everest 2 provides the user with up to 550 MB/sec of sequential read speed, up to 500 MB/sec of sequential write speed and 90 000 random write IOPS. In addition the new SSD controller supports drives with capacities of up to 2 TB and is fully compatible with 20 nm-class NAND flash memory.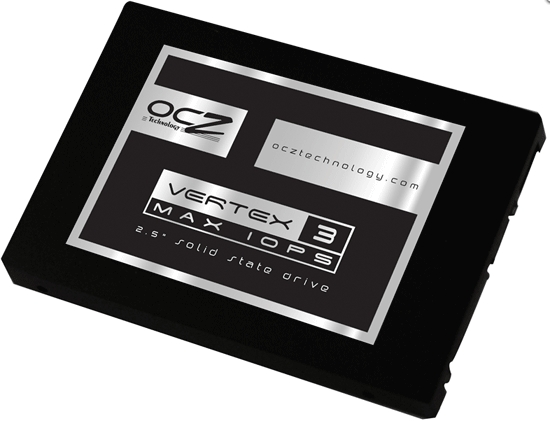 The new SSDs will be shown live at the upcoming CeBIT in March 2012 and wide retail availability is expected later this spring.
At CeBIT 2012 in Hannover, Germany OCZ will also address the growing demand for cloud computing in the enterprise space with the Z-Drive R4 CloudServ PCI Express SSDs with the SANRAD VXL storage accelerator software and its innovative use of flash which transforms VMware and Citrix Xen environments and eliminates the need for costly tier-1 SANs in application virtualization and virtual desktop infrastructure (VDI).
Source: X-bit Labs