The Taiwanese maker of PC cases and chassis Phanteks has announced the commercial launch of the Eclipse P400 and Eclipse P400S PC cases, which were presented at CES 2016 not so long ago. The difference between the two models is that the Eclipse P400S comes with noise-blocking materials on top, at the bottom and to the side.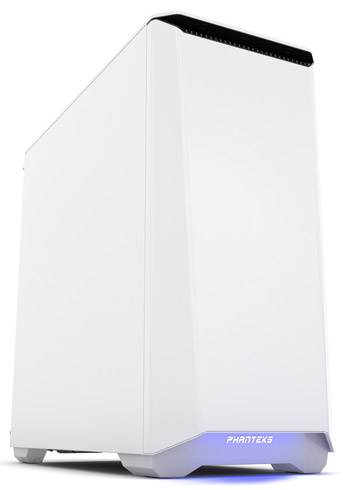 The two cases come are available in three colors – white, black and gray. Despite the color difference, all versions look very stylish and feature a backlit Phanteks logo at the bottom. All versions of the Eclipse P400 and Eclipse P400S come with anti-dust filters as well as enough space for ATX/micro-ATX/mini-ITX motherboards, various power supply units, 2.5-inch and 3.5-inch hard drives and SSDs and more. Unfortunately all technical details will be available a little later, which is unusual for a product launch.
The Phanteks Eclipse P400/P400S cases are now available in the USA where they sell for USD 70 (white), USD 80 (white with see-through window) and USD 90 (version with noise-killing materials).
Source: Phanteks