AMD graphics cards manufacturer,  PowerColor today extends its HD5700 portfolio with a new slim HD5770 Single Slot Edition GPU. The new model uses a single-slot fan design, suitable for users with limited space in their cases.
The new propose has one slot cooling design, which optimizes air flow and a special fan design for more efficiently cooling and also to provide easy 4-way Crossfire graphics set up.
The HD5770 Single Slot Edition has a GPU clock at 850MHz core speed, 1200MHz of memory speed and 128bit graphic interface, 1GB GDDR5 and DVI, HDMI, Display port autputs.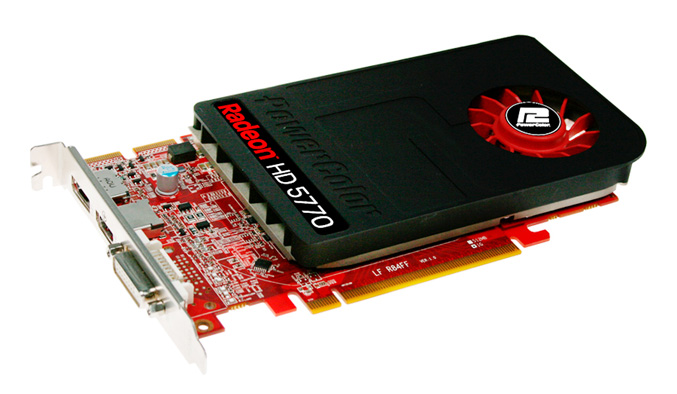 "The HD5770 single slot design offers a unique option in performance for our product lineup," says Ted Chen, CEO of TUL Corporation. "We can fulfill the endless desire for performance and multi-function when space is a premium."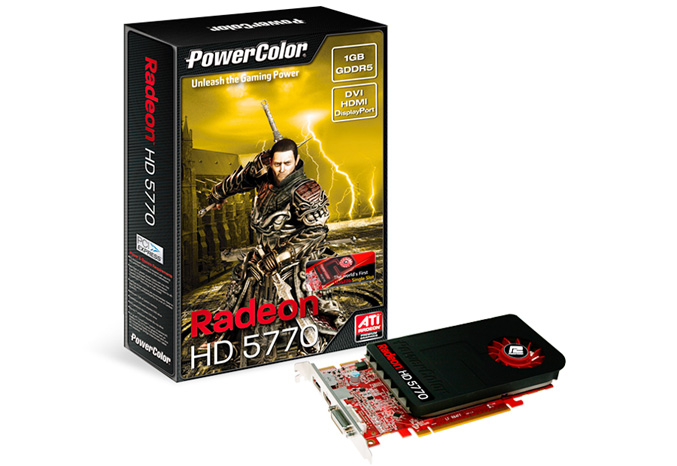 PowerColor HD5770 Single Slot Edition will be available on Aug 13th.