AMD graphics cards manufacturer PowerColor today has introduced a new graphics cards form HD6970 series which is factory overclocked and is cooled by custom cooling solution.
The new PowerColor PCS+ HD6970 model has GPU clocked at 940MHz (880MHz stock) and 2GB GDDR5 at 1425MHz  speed with 256bit memory interface. It is cooled by two 92mm cooling fans,  3x 8 ø large heat pipes and copper base which fully cover's the GPU. This cooling solution lower the video card temperature by 20% when compared to reference boards.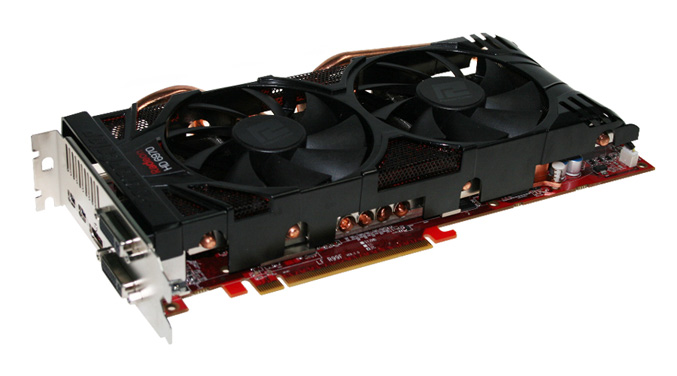 The card measures 275mmx111.2mmx38mm and offers dual DVI, one HDMI and two mini DisplayPort outputs, and for the joy of gamers comes bundled with Call of Duty: Modern Warfare 2 first-person shooter.