The US company RAIDMAX, known for making a wide range of computer chassis and power supplies demonstrated its new Raptor computer case. The novelty boasts stylish and functional looks and has definitely been influenced by sports cars. The case supports ATX and microATX boards.
The latest Raptor case can host up to five 3.5-inch or 2.5-inch internal drives and up to three 5.25-inch external drives that can all be installed without need for tools and there also are seven PCI expansion slots. Featuring a modular structure the new chassis also allows you to take modules out and install devices that require additional space such as graphics cards with length of up to 430 mm. Overclocking fans and enthusiasts have also been taken care of – the Raptor chassis features three rubberized rear holes that allow you to install liquid cooling too in addition to the already existing five 120 mm LED fans.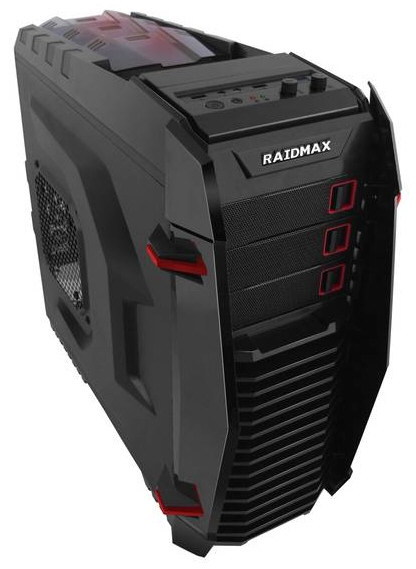 Up front you also get a panel with USB 2.0 and USB 3.0 ports, 3.5 mm audio jacks and a unit that controls fan speed and illumination intensity.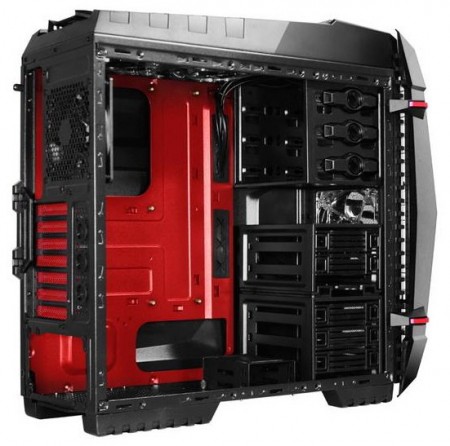 The new RAIDMAX Raptor PC case will sell for 100 USD.
Source: Hardwaresecrets.com