Researchers at the University of New South Wales in Australia have demonstrated a new type of transistor that consists of a single atom only.
Transistors are semiconductor devices used to amplify and switch electronic signals and power and are the building block for most of today's electronics including computer processors, graphics chips and other electronic devices. They have been in use for decades and tend to get smaller and smaller with time passing by with their number getting larger and larger in accordance to the famous Moore's law.
Transistors however were facing problems on their own in the last few years – the ever-increasing number and the ever-decreasing size posed difficulties to chip makers as they were approaching atomic scale – and being so small transistors simply tended to obtain a behavior of their own thanks to quantum effects. In other words transistors were not doing their job anymore at such a miniature scale.
The new discovery gives new life to the Moore's law for another decade or so as it could show a way of making smaller and smaller microprocessor circuitry through 2020 and beyond.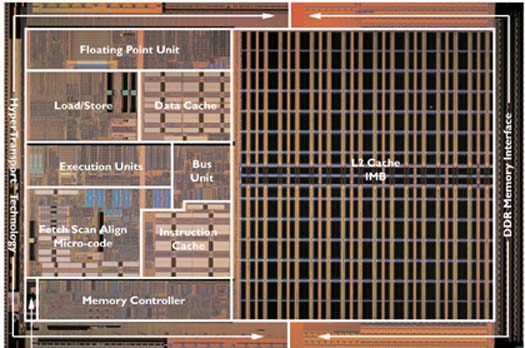 The working single atom transistor, created by Michelle Simmons and her team at the University of New South Wales is around 100 times smaller than the smallest state-of-the-art 22-nanometer transistors currently produced by Intel – the world's largest chip manufacturer. More importantly, the research team was able to show a method for repeating the working process with great accuracy and in a fashion that is compatible with the CMOS technology used in transistor fabrication today.
"This is the first time anyone has shown control of a single atom in a substrate with this level of precise accuracy," said Simmons, who worked with colleagues from the Korea Institute of Science and Technology Information, Purdue University, the University of Sydney, the University of Melbourne, and the University of New South Wales on the project.
Using a combination of scanning tunneling microscopy and hydrogen-resist lithography, the team was able to deterministically place an individual phosphorus dopant atom within an epitaxial silicon device architecture with a spatial accuracy of one lattice site, according to a paper published Sunday in the journal Nature Nanotechnology.
In layman's terms, that means the researchers are able to stick the phosphorous atom (used to "dope", or add an electron charge to a silicon substrate) precisely where they want to, whenever they want to.
This achievement is of great significance because as transistors approach the size of atoms it becomes very important to place each of those atoms very precisely. On a larger scale silicon can be doped with less accuracy and still produce the electrical current needed to switch on and off – which is exactly what a transistor does.
This isn't the first time researchers create a single atom transistor but it is the first time this has been done in an economically viable way. Undoubtedly, this achievement paves the way to new super fast and super small computers.

Source: PC Mag