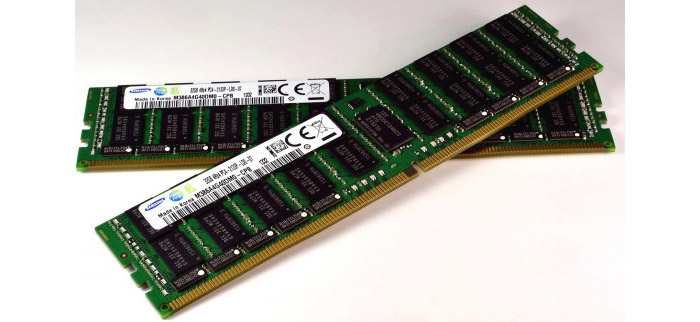 The world's largest maker of memory – Samsung – has officially announced mass production of DDR4 memory on 20 nm technology. The first memory sticks will be used in next generation enterprise servers in future data centers with the first servers being available in early 2014.
"The adoption of ultra-high-speed DDR4 in next-generation server systems this year will initiate a push toward advanced premium memory across the enterprise," said Young-Hyun Jun, executive vice president, memory sales & marketing, Samsung Electronics. "After providing cutting-edge performance with our timely supply of 16GB DDR3 earlier this year, we are continuing to extend the premium server market in 2013 and will now focus on higher density and added performance with 32GB DDR4, and contribute to even greater growth of the green IT market in 2014."
The 20 nm technology will allow the creation of 16 GB and 32 GB DDR4 memory modules that will run at 2667 MHz and 2133 MHz respectively. In addition DDR4 will bring a 30 per cent reduction in power consumption when compared to the current DDR3 memory. The DDR4 in servers will soon be followed by DDR4 memory in personal computers.
Source: Samsung