The researchers at the Sandia National Laboratories have invented a new processor cooler that boasts incredible efficiency compared to most other CPU coolers.
The invention that is still known as the "Sandia Cooler" comes with curved fins and 30x improvement when compared to the commercial Dynatron G950 cooler. It combines the fan with the heatsink in a very ingenious manner and spins at just 2000 rpm.
Despite the huge efficiency achieved the Sandia Cooler has a surface area of just 400 cm2 unlike the Dynatron G950 with its 12 000 cm2 of cooling area. What's even better is that the invention has a volume of just above 170 cm3, compared to Dynatron's 2200 cm3 of volume.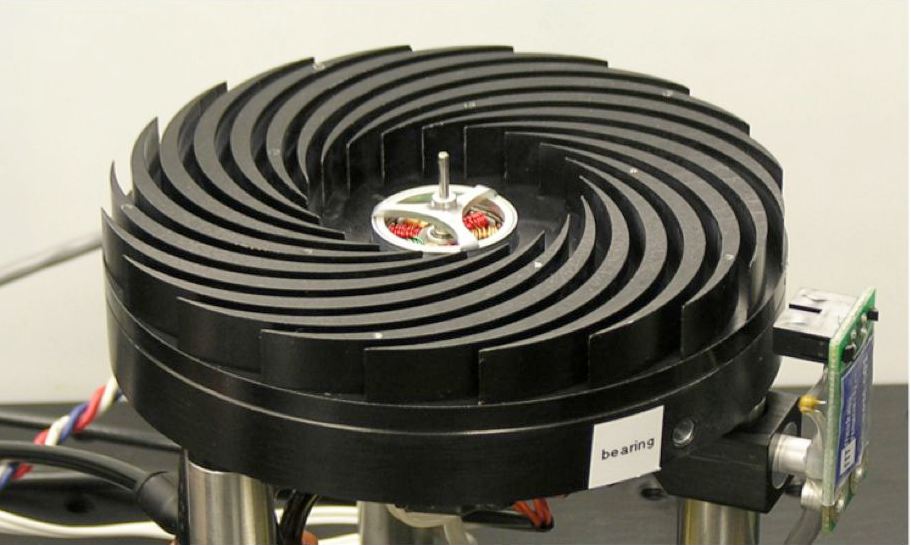 In addition the Sandia cooler features lowered boundary thickness, immunity to heat sink fouling and very low noise output. Better yet, the prototype of the device does not use expensive materials and the entire cooler can be manufactured for just 10 USD. Still, the researchers at the Sandia National Laboratories warn that commercially produced Sandia Coolers may be less efficient than the prototype but even then the manufactured parts would be about 7 times more efficient than the tested Dynatron G950 cooler.
No word on commercial availability as of now.

Source: Geek.com