Sapphire has unveiled a new mini PC that follows in the footsteps the first Edge-HD Mini PC, which was launched not too long ago.
The new Edge-HD3 Mini PC boosts performance in comparison to the first version and bets on AMD instead of Intel this time. This is the reason why it comes with an AMD E-450 APU, running at 1.60 GHz. Other major components received a boost too – while the Intel Atom-powered original included just 2 GB of RAM and a 250 GB HDD, the Edge-HD3 packs 4 GB of RAM and a 320 GB HDD into the same small frame. In addition there's a HDMI port for 1920×1080 output and there's also an HDMI-DVI converter cable in the box. Users will also find 2 USB 3.0 ports, 2 USB 2.0 ports, an Ethernet port and built-in Wi-Fi. The only thing that is missing is an operating system.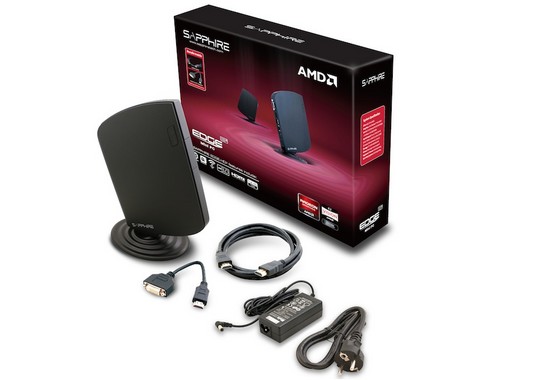 As of now there's no information on the pricing but dedicated Sapphire fans can check Sapphire's web site for more information including a complete list of specs.
Source: Meetgadget