The never-ending quest for more performance has gone even further with Sapphire unveiling its latest Vapor-X HD Radeon HD 7970 graphics card that packs impressive 6 GB of video memory.
Last week it was ASUS that unveiled the Mars III graphics card based on a GeForce GTX 680 chip with 8 GB of GDDR5 memory, but this time it is Sapphire and AMD that are trying to steal the performance crown from NVIDIA and ASUS.
Yes, the latest Vapor-X HD card by Sapphire clearly has one goal – to become the fastest graphics card on the planet. To do just that the novelty will run at very high clock speeds – even higher than the ones found in the Radeon HD 7970 GHz Edition videocards.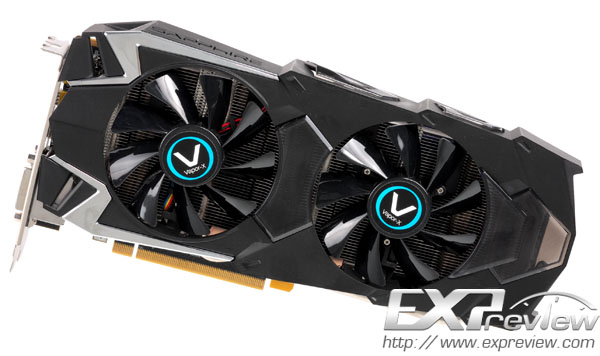 Taking a look at the hardware specs the card arrives with 6 GB of GDDR5 memory and a core that runs at 1100 MHz right out of the box while the memory will work at 1500 MHz, which means an effective clock speed of 6000 MHz!
The 1100 MHz core speed and the 1500 MHz memory speed are the Turbo Mode of the card that gets activated when you press a switch. Normally the core runs at 1000 MHz, while the memory operates at 1450 MHz, which nonetheless are some impressive clock speeds. In idle mode or in 2D the Vapor-X HD's core will work at 300 MHz, while the memory will operate at 150 MHz and in order to save even more power the core voltage will drop down to 0.875 V. Lower speed means less heat and this is why the fan cooling the card will also reduce its rotational speed. Spinning at 1150 rpm the fan will create almost no noise.
There's no official information on the launch date or on the pricing although the card is expected to retail for as much as 500 USD.
(picture courtesy of Expreview.com)

Source: News.Softpedia.com