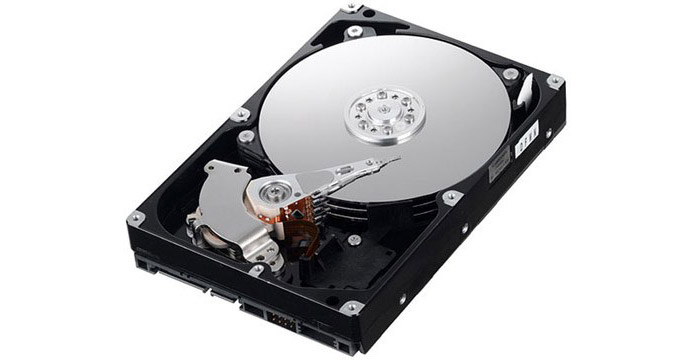 US hard drive maker Seagate has introduced two new hard drives designed for the emerging cloud infrastructure and large data centers. The models are Seagate Terascale HDD and Seagate Enterprise Performance 10K HDD v7.
"Over the next eight years, the capacity shipped into the cloud will double and by 2020 personal and enterprise clouds will account for greater than 60% of the total storage capacity shipped. With this huge shift of capacity to the cloud, storage providers will need to deploy more storage quickly all while increasing capacity and lowering energy costs. Engineered with this mind, these new drives deliver on all fronts providing high capacity-to-power ratios and ensuring consistent performance at an affordable cost— making them an ideal solution for the cloud," said Scott Horn, vice president of marketing at Seagate.
The Seagate Terascale HDD has been created with power efficiency in mind. The drive comes in 3.5-inch form factor and is available in 4 TB models only (4 platters, 8 heads). The platters spin at 5900 rpm and are backed by 64 MB of DDR2 SDRAM cache as well as SATA 3.0 interface. According to Seagate the drive reaches 140-170 MB/sec of maximum sustained data rate, 12 ms of seek time and 5.1 ms of average latency. The drive needs just 6.49W of power to operate, 4.59W in idle mode and 0.77 in standby mode.
The Seagate Enterprise Performance 10K HDD v7 is a 2.5-inch model with 1.2 TB of capacity, spread over 4 platters with 8 heads. The drive offers 10 000 rpm of spindle speed, 64 MB of cache and SATA 3.0 interface. The high rotational speed pays off with 2.9 ms of average latency and 125-204 MB/sec sustained data transfer rate. For these speeds the drive is rather power efficient – it needs just 4.6 watts of power. The Seagate Enterprise Performance 10K HDD v7 also comes with the company's PowerChoice technology that further enhances power consumption during extended idle periods.
Both drives will be available later this year. The pricing on both is still unknown.

Source: Seagate