Starting next month Seasonic will start sales of its G-Series 80 Plus Gold power supply units in Europe. The company hopes to capture larger market share thanks to the G-Series's partially modular design, which makes the PSUs a bit cheaper compared to the higher end X-Series.
Seasonic plans to introduce four new models, which include PSUs with total power of 360, 450, 550 and 650 watts. All new power supply units will use high quality Japanese capacitors and will be partially modular, except for the 360-watt model, which is completely non-modular. Being partially modular means some of the SATA, molex and PEG connectors can be detached if the user chooses to do so.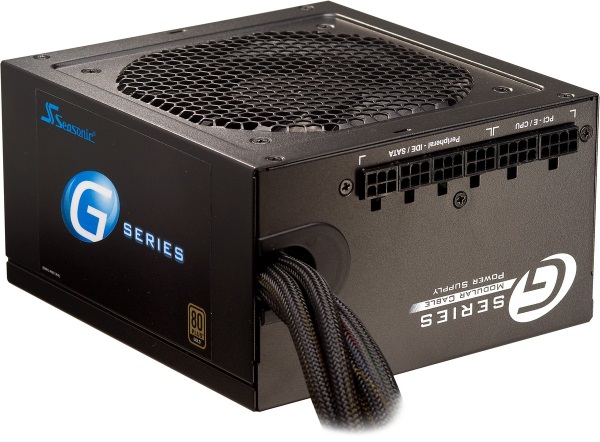 As mentioned the models carry the 80 Plus Gold certificate, which means that they achieve efficiency of at least 87 per cent at all times. There's more to it though – at 50 per cent load the PSUs must reach 90 per cent efficiency. Moreover Seasonic throws in a DC/DC transformer too for a more stable +12V rail.
Highly confident in the quality of its G-Series PSUs Seasonic now gives five years of full warranty. The company has also decided to increase the warranty of its X-Series and it now comes with 7 years of warranty. The cheapest S-Series models will keep their 3-year warranty though.
In the UK the G-Series PSUs will cost between 45 GBP and 90 GBP depending on the PSU power output – the 360-watt model will sell for 45 GBP, while the 450/550/650-watt models will retail for 67 GBP, 78 GBP and 90 GBP respectively.
Source: UK.Hardware.info