Sharkoon has announced the new DG7000 PC case that aims at demanding gamers. The new case comes with an acrylic side window as well as various lighting effects that will catch your attention for sure when looking at it and then more.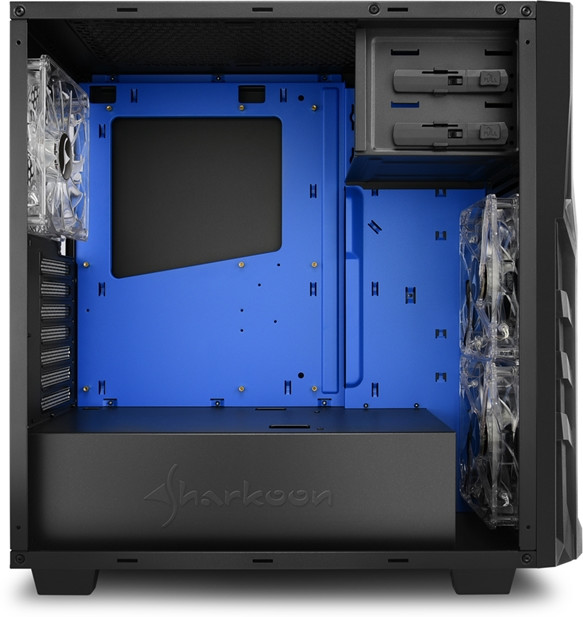 Sharkoon has designed the DG7000 from the ground up with one idea in mind – to satisfy all gamers' needs. The new case comes with an optimized cable management system that guarantees a tidy appearance when the case is looked at through the acrylic window. The DG7000 can house up to three 3.5-inch hard drives and a power supply unit at the bottom. Up front the case offers two USB 3.0 ports, two USB 2.0 ports and two audio connectors, while inside the case comes with two pre-installed 140 mm LED fans behind the front with mesh elements, while another 140 mm cooling LED fan is installed in the rear panel. Sharkoon has also thought of water cooling – the DG7000 can use a 280 mm radiator with a total height of 5.7 cm including the fan that is attached to the front of the case. The DG7000 can also house up to seven expansion cards that are as long as 380 mm, CPU coolers that are as high as 175 mm, PSUs that are as long as 230 mm and ATX motherboards. The case also has space for up to three 5.25-inch drives and two 2.5-inch hard drives or SSDs.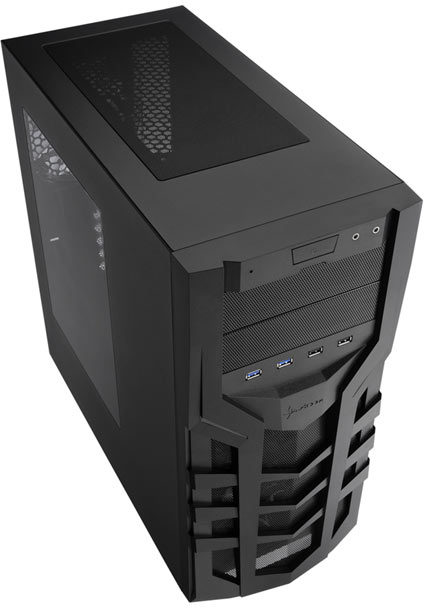 The new Sharkoon DG7000 PC case measures 470 x 210 x 470 mm and weighs 7.2 kilograms. The case costs EUR 70.
Source: Sharkoon