Sharkoon, the well-known manufacturer of PC cases and peripherals has announced a new PC case that is specifically designed for long graphics cards.
The new case – Sharkoon T28 – comes with a black body but the interior can feature different colors – red, green and at the request of gamers – blue. The internal LEDs also illuminate in the same color as well as the three pre-installed 120 mm fans. Up front there are chromed Power and Reset buttons, audio ports as well as three USB 2.0 ports and a USB 3.0 interface. An acrylic window on the left side panel also gives insight as to what's inside the case and how it works.
Drive assembly enjoys various options – there are two external 5.25-inch bays and eight internal 3.5-inch bays. In one of the 5.25-inch slots one 3.5-inch device can be mounted. Also present are two mounting frames for 2.5-inch hard drives and SSD devices. If necessary, the case converts in no time to support the installation of longer graphic cards: The eight hard drive bays are divided, with two firmly installed and a separate modular hard drive cage. By removing the middle three-cage, enough room is created for up to 40 cm long graphic cards.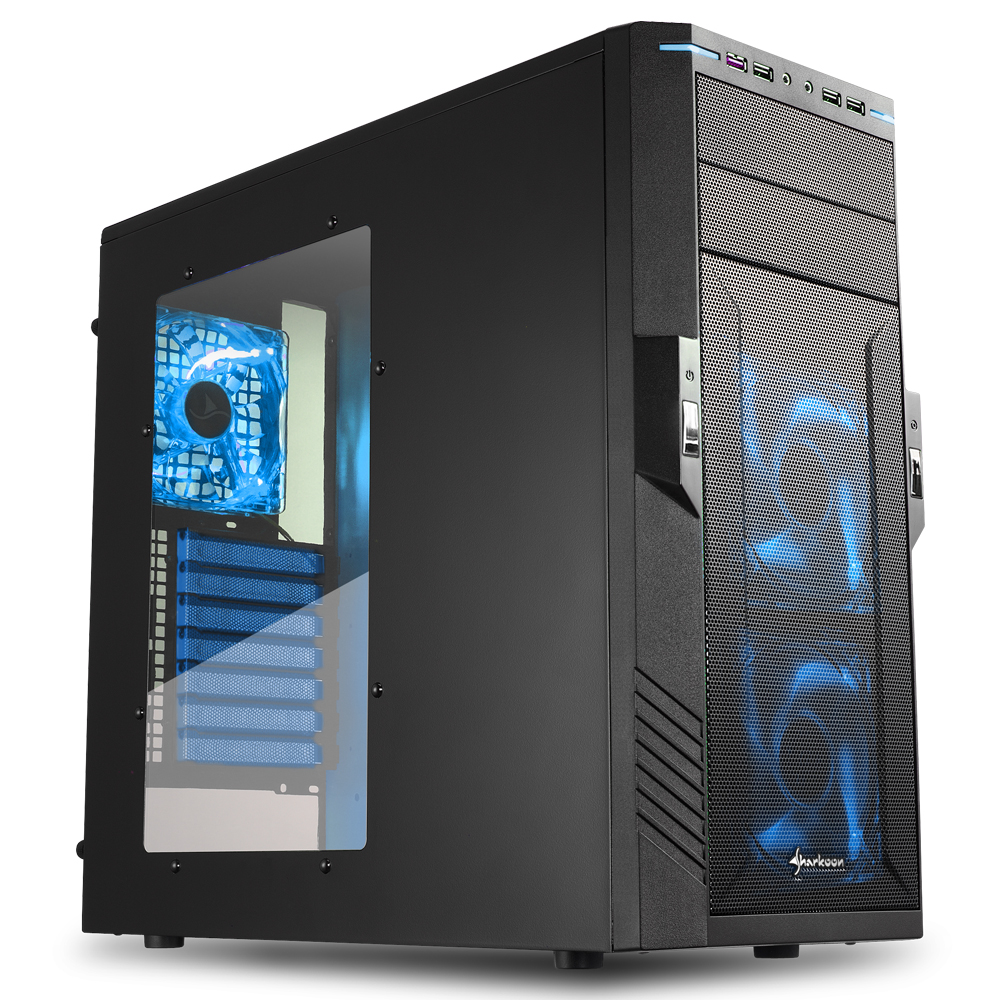 The case offers other useful features such as a CPU cooler mount opening for the motherboard tray, feedthroughs for orderly and concealed cable relocation, quick-locking mechanisms for drives assembly, an air filter for the air intake opening and rear two rubberized houses. The power supply is also installed at the bottom of the case.
Source: Hardwarecanucks