Having a silent PC is a dream for most people with almost all PCs having a number of fans that take hot air outside the PC case. Silentmaxx, however, has a new noise-less CPU cooler that may bring you one step closer to silence.
Meet the Silentmaxx TwinBlock – the HSF passively cools processors from both Intel and AMD with one requirement though – the TDP must not go above 100 watts. Supporting all current CPU sockets – Intel LGA 774/775/1155/1156/1366 and AMD 939/940/AM2/AM3 the passive heatsink is simply huge. Weighting in a just over 3 pounds, the heatsink measures 210 mm (B) x 135 mm (D) x 160 mm (H). It features a copper base with 10 heatpipes that connect to two aluminium fin arrays.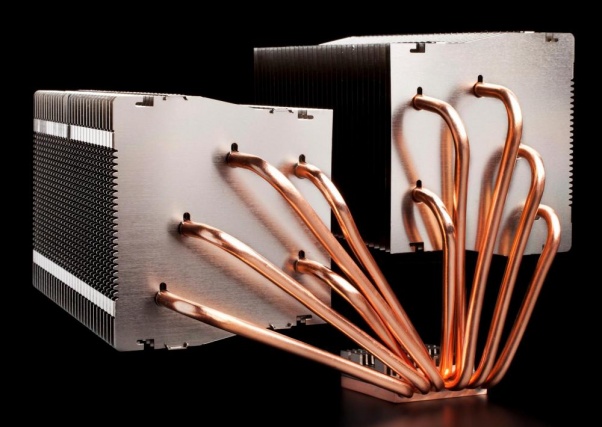 Being so huge the Silentmaxx TwinBlock won't fit in every case so make sure to check your inside PC space before buying it. The cooler also offers a fan in case you need it but you can also buy just the heatsink. The Silentmaxx TwinBlock will sell for around 100 EUR, which is approximately 120 USD.

Source: PCPer.com