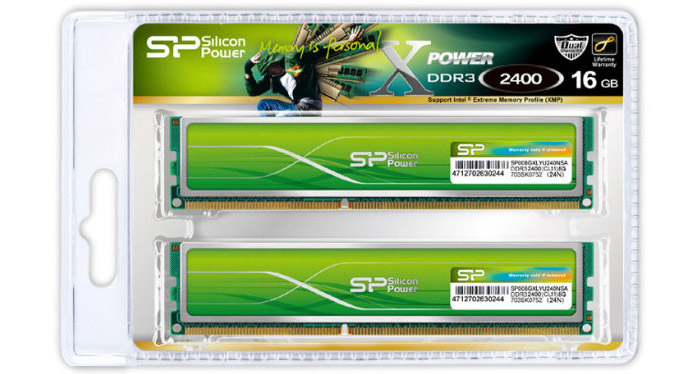 Silicon Power, one of the world's makers of storage technologies has officially presented the next generation of the company's Xpower memory line – the Xpower Overclocking DDR3 memory line.
The new DDR3 memory arrives in special metallic heat sinks that provide improved heat dissipation, a larger heat dissipation area as well as higher stability in overclocked conditions. Designed for hardcore gamers and overclockers the Xpower DDR3 Overclocking line is available in various speeds that include working frequencies of 1600, 1866, 2133 and 2400 MHz and capacities that range from 8 GB (2 x 4 GB) to 16 GB (2 x 8 GB). The memory runs at CAS Latency of 9 when operating at 1600 MHz and 1866 MHz and at CAS 11 when operating at 2133 MHz and 2400 MHz. In addition the new memory has been specifically optimized for Intel's Ivy Bridge processors and the Z77 chipset and runs in dual-channel mode with no problems.
Silicon Power offers lifetime warranty on the new DDR3 memory. Pricing is unknown at the moment.
Source: Silicon Power