The CPU cooler maker SilverStone has finally set a launch date for its two new CPU coolers, called Argon AR07 and Argon AR08. The coolers were first announced back in October of this year but they never made it to stores.
The Argon AR07 model is also known as SST-AR07. This CPU cooler includes three 8 mm copper heat pipes, an aluminum cooler base, about 30 aluminum fins and a cooling fan that measures 140 x 140 x 25 mm. The fan sports "long life sleeve bearing" technology and promises to work for up to 40 000 hours, spinning at 800-1500 rpm, while pushing between 31.4 and 93.05 cubic feet of air per minute at noise levels that range from 16.5 dB to 30.8 dB. The AR07 weighs 453 grams and measures 140 x 75 x 163 mm (L x W x H). The cooler supports all modern Intel and AMD processors.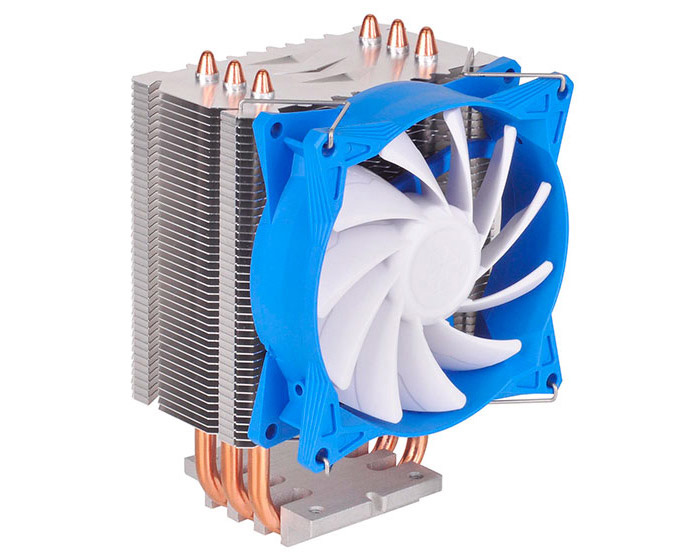 The Argon AR08 is smaller than the AR07 – this one measures 92 x 75 x 134 mm (L x W x H) and weighs just 285 grams. The cooler consists of an aluminum base, three 6 mm copper heat pipes and a 92 mm cooling fan, which offers long life sleeve technology for 40 000 hours of life. The fan spins at 1500-2800 rpm and pushes between 26.83-49.56 cubic feet of air per minute at noise levels that do not go beyond 27.7 dB. Just like the AR07, the AR08 supports all modern Intel and AMD chips.
The two new coolers will be on the market on January 13. The coolers will sell for around USD 62 (Argon AR07) and USD 50 (Argon AR08) and will be available in Japan first.
Source: Silverstone