The maker of PC cases SilverStone has updated its Raven RVZ01 computer case with the addition of a new model that comes with at least one change. The new case is called Raven RVZ01-E and offers full support for mini-DTX and mini-ITX motherboards. You may wonder now what the difference between the Raven RVZ01 case and the Raven RVZ01-E is. Well, the new case supports now ATX (PS2) power supply units, while the older model can house just SFX PSUs. The dimensions have not changed, however – both cases measure 382 x 105 x 350 mm and weigh 3.7 kilograms.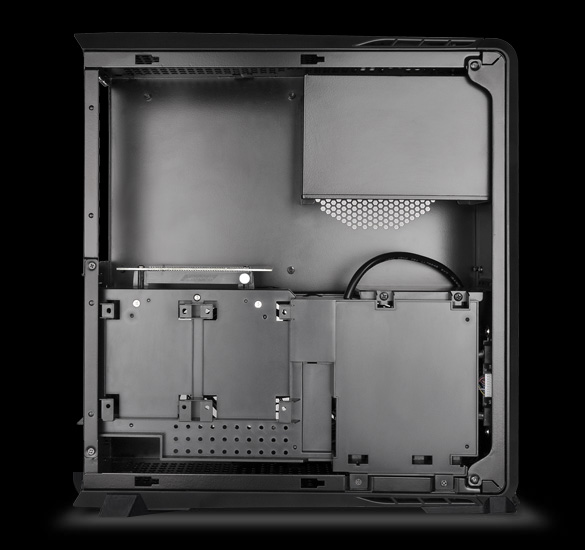 The new Raven RVZ01-E can take up to four 2.5-inch storage drives and up to two expansion cards that are as long as 330 mm. The CPU cooler that users can install can be up to 83 mm tall. The case can house PSUs that are up to 150 mm long but SilverStone suggests that users install PSUs that are up to 140 mm long because there's a chance that the PSU cables may interfere with the operation of other internal components.
SilveStone has thought of the cooling of the Raven RVZ01-E too – the case features two pre-installed 120 mm cooling fans on top and at the bottom. The fans spin at 1500 rpm and make 18 dB of noise. In addition to these two fans the Raven RVZ01-E has a spot for one more such fan. Up front the case has audio jacks and two USB 3.0 ports.
The new Raven RVZ01-E case costs approximately USD 84.
Source: SilverStone