Spire has prepared a new GPU cooler for all fans of video card overclocking and enthusiasts seeking better cooling for their beloved video card.
The novelty is called SkyMax SP286S1-V1-PWM and arrives with 3 fans and 5 heatpipes. Designed for up to 180 W graphic solutions from both AMD and NVIDIA, the new cooler can be used on all Radeon HD 6900/6800, 5800 and 4800 video cards as well as NVIDIA GeForce GTX/GTS cards ranging from the GTS 250 to GTX 580 as well as 7800, 7900, 8800, 9600 and 9800 series of GPUs. Spire "guarantees" a swift heat transfer from the graphics processor to the three fans.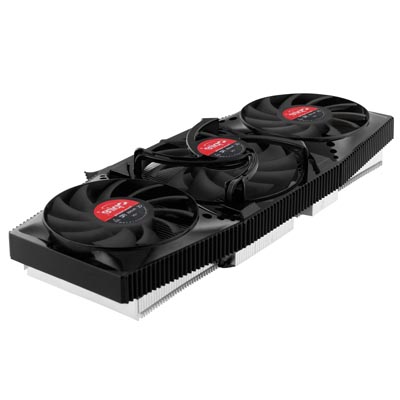 The new SkyMax SP286S1-V1-PWM comes with two 80 mm fans and one 90 mm and can push up to 36.5 cubic feet of air per minute (CFM). MTBF is 30 000 hours and Spire offers a 3-year warranty for the device. The cooler is also rather quiet with its 22 dBA of noise.
Available now, the Spire SkyMax SP286S1-V1-PWM cooler costs 59.99 USD and includes mounting brackets, bolts and clips, insulators, washers and screws.
Source: Tom's Hardware