Spire has introduced an interesting new micro-ATX PC case called PowerCube 715. The new case is designed from the ground up for powerful micro-ATX boards but there's also support for smaller mini-ITX boards.
The new case is made from strong 0.45 SPCC steel and has a ventilated top, front, and side panels for fresh air intake and optimized component cooling and if this is not enough the PowerCube 715 supports large 120 mm fan power supply units in the back. The PowerCube 715 measures 27 x 27 x 20.1 cm and weighs only 2.2 kilograms. The case has enough space for three 3.5-inch internal drives and two extension slots and comes pre-installed with a Spire standard ATX PSU with 420W of power under the hood and a 120 mm cooling fan. The case also supports one IDE drive and one floppy drive and up front users will also find USB 3.0 and HD audio ports.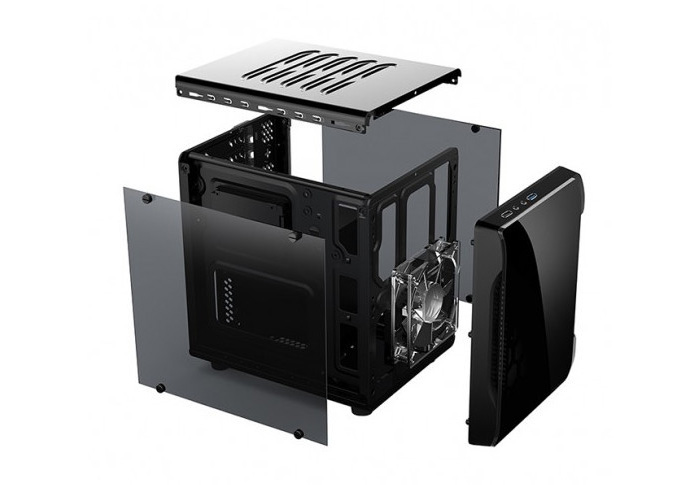 The new Spire PowerCube 715 is now available in China with European customers getting it in January. The case will sell for EUR 64.95 or USD 69.95, depending on where you live.
Source: Spire