Spire has added a new fan series to its product list that for the first time ever features nano-ceramic bearings. According to Spire the new nano-ceramic bearings are more reliable, silent and durable that any type of bearing the company has released so far.
The first member of the new series is the 120 mm Spire SP12025N7L4-B-PWM. In addition to a nano-ceramic bearing the fan sports blue or red colored LEDs and spins between 600 rpm and 1500 rpm for a maximum output of 62.35 CFM while producing a noise level between 10 dBa and 22 dBa. The Spire SP12025N7L4-B-PWM costs 12.99 USD.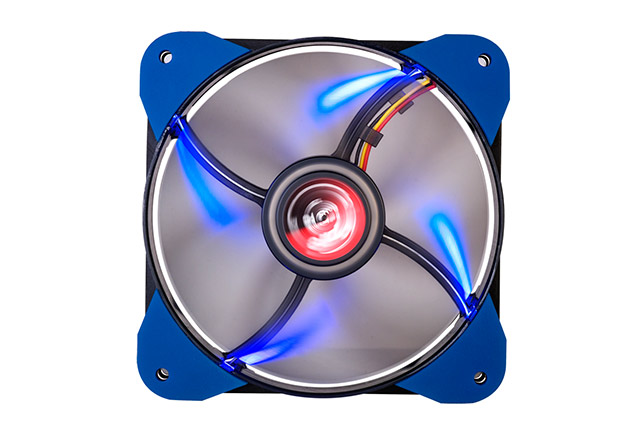 Soon the company will also release the CoolGate 2012 and the X2 Vamper coolers that will arrive with nano-ceramic bearings too.
Source: Hardwaresecrets