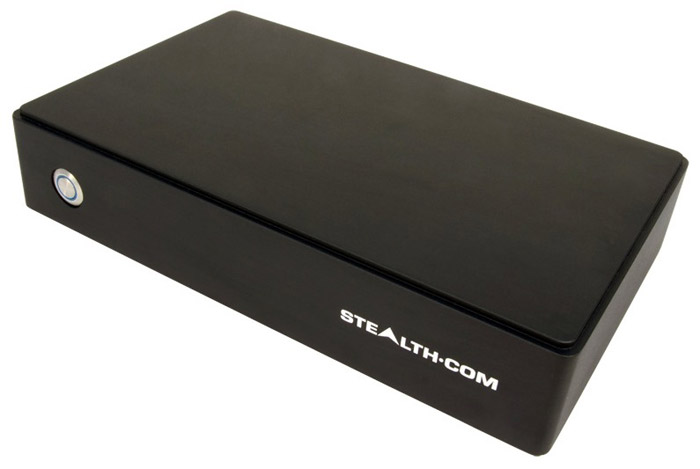 Sometimes you need a computer in an environment that is not exactly computer friendly. This is why certain companies such as Stealth Computer release enhanced versions of regular computers that can withstand various harmful conditions.
One such PC is the just released Stealth Computer WPC-525F. Designed to serve people working for the military, scientists, people in communications and working at sea the WPC-525F measures 258 x 158 x 52 mm and weighs 2.32 kg. The machine is based on a 1.8 GHz dual-core Intel D525 processor, powered by the Intel ICH8M chipset. The WPC-525F also sports up to 4 GB of DDR3 SO-DIMM memory, 120 GB of SSD storage (expandable to 480 GB), two Mini-PCIe slots, two Gigabit Ethernet and four USB 2.0 ports and one RS-232 port. Furthermore the computer features a passive cooling system and consumes no more than 19 watts of power under full load while being capable to use a wide range of power outlets and voltage that ranges from 6V to 36V of power input.
As to resistance here's what you get – meeting all IP/NEMA standards the WPC-525F is fully protected from dirt, dust and water and can survive depths of up to 1 m for up to 30 minutes. The computer can also withstand freezing temperatures and even ice on its chassis with the operating temperature ranging from -20 degrees Celsius to +60 degrees Celsius, as well as serious shock. There's a price to pay though – in order to use the peripherals you must use specially designed cables.
The Stealth WPC-525F is available now for USD 1595 and up.

Source: Stealth Computer