The maker of high-end gaming hardware SteelSeries and Fnatic – the new player in the same market field – have teamed up to offer new gaming peripherals for all gamers around the world. Coming to us just weeks before the Christmas holidays the new offers might make your upcoming long gaming sessions even more enjoyable. There are three new products created by the new team – the special 9H Fnatic Edition Headset, the Rival Fnatic Edition Mouse and the Apex Fnatic Edition Keyboard.
"SteelSeries and Team Fnatic have an incredible relationship and we're thrilled to be aligned with such a strong and positive brand," said Sam Matthews, Owner of Fnatic. "The new Fnatic Edition products are something we're excited to be using in tournaments ourselves as well as bring to our fans; by purchasing these products they will directly support the team."
"Fnatic is the definition of a world-class eSports franchise – the talent, ambition and professionalism as eSports athletes are what make them so incredibly successful. We work with the best of the best on what is required of our peripherals. Their branded products show off what is considered the best by eSports champions," said Ehtisham Rabbani, SteelSeries CEO.
We'll start with the SteelSeries Rival Fnatic Edition Mouse which happens to be the award-winning Rival Optical Mouse with an Fnatic makeover. It features an optical sensor with zero acceleration, new long-lasting SteelSeries switches that can survive more than 30 million clicks, a unique team Fnatic design and a soft touch to enhance comfort. The mouse also features an ergonomic grip with injection-moulded rubber side grips and intuitive button placement. Furthermore the Rival Fnatic mouse can be customized through a host of features including response time, adjustable buttons, dual lighting zones, SteelSeries ExactTech settings and more.
The SteelSeries 9H Fnatic Edition Headset happens to be a Dolby-enabled 7.1-channeled virtual surround sound gaming headset with precise, full range audio. The headset delivers a natural, accurate bass extension to high-frequency detail and excellent impact – thanks to the next-generation of SteelSeries audio drivers. The device is comfortable and durable and features double-enclosed earcups that provide gamers with clear directional sound for more in-game victories. The headset also has a number of settings that can be customized and extensive microphone performance features.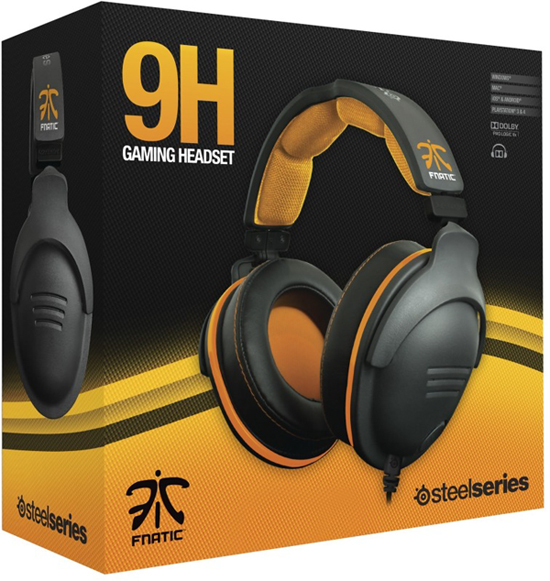 The SteelSeries Apex Fnatic Keyboard is supposedly the world's fastest gaming keyboard thanks to its low profile design and ergonomic key layout. The keyboard offers 88 possible macro combinations, 16.8-million colored illumination options, unlimited profile layers and more.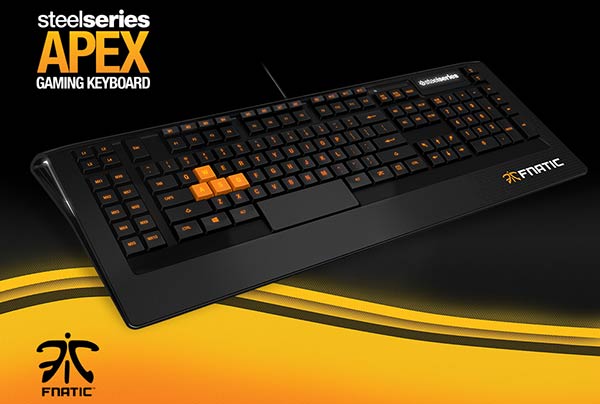 The SteelSeries Rival Fnatic Edition Mouse sells for USD 69.99/EUR 69.99 while the SteelSeries 9H Fnatic Edition Headset and the SteelSeries Apex Fnatic Keyboard cost USD 169.99/EUR 169.99 and USD 109.99/EUR 109.99 respectively.
Source: SteelSeries