Super Talent Technology, a leading manufacturer of Flash storage solutions and DRAM memory modules, developed a new line of green DDR3 modules that use 38% less PCB material and 47% less packaging material than the company's standard DDR3 DIMMs.
In this product line Super Talent has taken two major steps toward developing more eco-friendly DRAM. Using JEDEC standard schematics Super Talent developed very low profile (VLP) DDR3 unbuffered DIMMs for use in standard DDR3 based x86 motherboards. These DIMMs use 38% less FR4 material, which is the fiber glass epoxy substrate most PCBs are made of, and one-third less copper. These DIMMs have already been tested exhaustively with a variety of hardware and software to ensure they meet Super Talent's rigid quality standards, and are backed with Super Talent's lifetime warranty.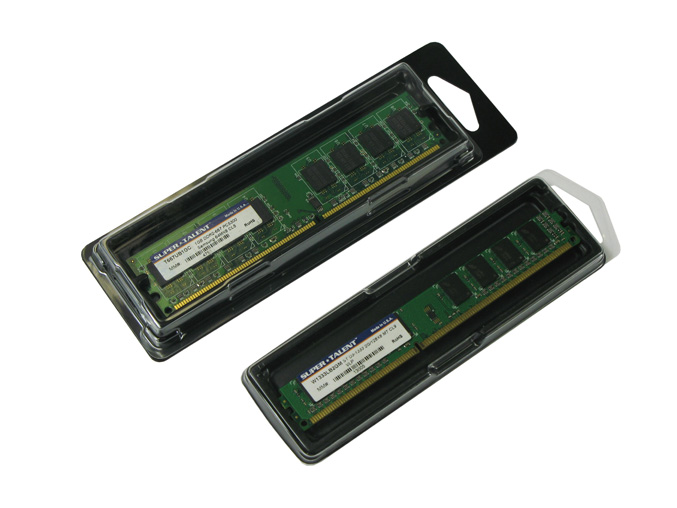 Super Talent also redesigned their package for these green DIMMs to use about half as much plastic in a clamshell that occupies 57% less volume. These reductions in material usage result in a packaged module that weighs 35% less than a standard DDR3 packaged DIMM, which translates to significant savings in shipping costs.
| | | | |
| --- | --- | --- | --- |
| | Standard DDR3 | Green DDR3 | % Improvement |
| HeightDIMM | 30.1mm | 18.8mm | 38% |
| LengthPkg | 175mm | 161mm | 8% |
| WidthPkg | 57.9mm | 46.9mm | 19% |
| HeightPkg | 13.0mm | 7.6mm | 42% |
| WeightPkg | 15.0g | 8.0g | 47% |
| WeightDIMM+Pkg | 30.4g | 19.8g | 35% |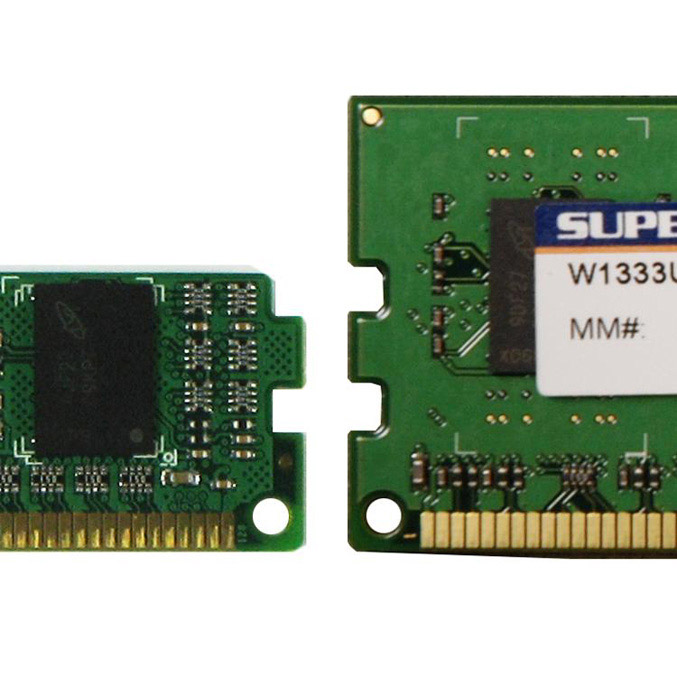 "Our goal with these green DDR3 DIMMs is to offer a greener memory choice for regular desktops that uses less raw materials, produces less industrial waste and consumes less fuel to transport with absolutely no tradeoffs in functionality or price", explained Super Talent Director of Marketing, Joe James. "When multiplied by the hundreds of thousands of memory modules we produce monthly, this can have an enormous environmental impact." Super Talent's first green 1066 and 1333 MHz 1GB and 2GB DIMMs will begin shipping in September.
Source: Super Talent