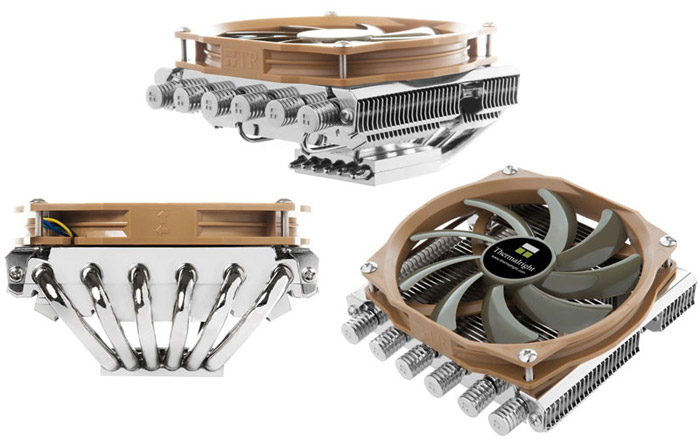 Thermalright, well known for making CPU coolers, has introduced a new low profile CPU cooler that goes by the name of AXP-100.
The AXP-100 fits small form factor PCs and HTPC systems perfectly and weighs just 360 grams. Based on six nickel-covered copper heat pipes and a 100 mm PWM cooling fan that spins at 900-2500 rpm, the AXP-100 pumps between 6.05 and 44.57 CFM of air while noise ranges from 22 dBa to 30 dBa. In addition the pre-installed 100 mm fan can be exchanged for a 120 mm one – if needed.
Compatible with all current AMD and Intel processors the Thermalright AXP-100 will sell for USD 60.
Source: Thermalright