Here's something new for every overclocker – a brand new down-draft Thermaltake BigTyp Revo CPU cooler capable of cooling CPUs with even 160-watt TDP!
But the new CPU cooler does not stop here – besides the processor the Thermaltake BigTyp revo cools the motherboard components next to it due to its top-down blow design. Based on five solid 6 mm heat pipes that are in direct contact with the CPU the latest Thermaltake cooler also sports a high-density aluminum fin array and a 120 mm fan that spins between 800 and 1800 rpm for a maximum air throughput of 85 CFM (cubic feet per minute).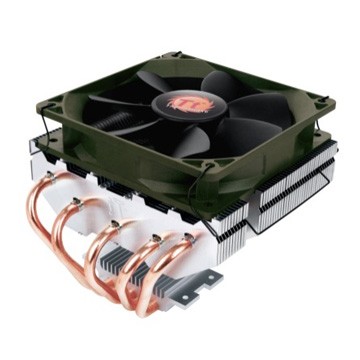 The new Thermaltake BigTyp Revo supports all recent AMD and Intel processors and measures 148 x 141 x 105 mm for a total weight of 530 grams. No word on pricing though.
Source: Legitreviews.com