The Internet will soon be available to millions of people from developing countries thanks to the efforts of the Taiwanese company VIA, which has just unveiled a pocket-sized Internet PC that costs very little.
The novelty will retail for just 49 USD and for this much money you get an APC Android PC system, powered by a WonderMedia ARM 11 processor at 800 MHz, 512 MB of DDR3 memory, 2 GB of storage, four USB 2.0 ports, HD TV support, hardware acceleration of the most demanding video formats, a microSD slot, VGA and HDMI ports, a 10/100 Ethernet port, audio-out/mic-in ports, a 15-watt power adaptor and Android as main OS.
"APC brings the familiarity and convenience of Android to the PC at a $49 price point that will open up exciting new markets and applications," said Richard Brown, VP of Marketing, VIA Technologies, Inc. "Like a bicycle for your mind, APC will enable more people than ever before to explore the vast online universe."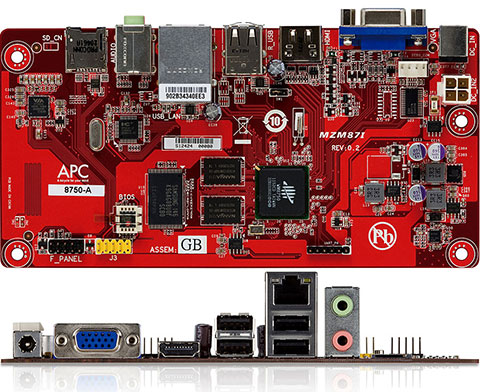 The Android OS has also been optimized for keyboard and mouse input, and comes with a browser and a selection of preinstalled apps. In idle mode the PC, which measures just 17 cm x 8.5 cm consumes only 4 watts of power, while at maximum load the power consumption grows to 13.5 watts.
The new VIA APC will be available in July 2012 but you can pre-order yours now.

Source: Legitreviews.com