You may not have heard of VIA for a long time now but the Taiwanese company's still here – and it has the guts to offer cheap but rather interesting hardware solutions every once in a while. Today is such a day and VIA has another one of this breed – a new Pico-ITX board that offers support for quad-core processors!
The new board will be known as EPIA P910 and apart from the quad-core VIA E-series 1 GHz processor the board offers DirectX 11 graphics courtesy of the VIA VX11H chipset, support for 8 GB of DDR3-1333 memory, VGA and LVDS display connectivity, USB 3.0 support and even support for the legacy PS/2 port. There are six USB 2.0 ports too, two SATA ports, Gigabit Ethernet and even HD audio for those keen on listening to music.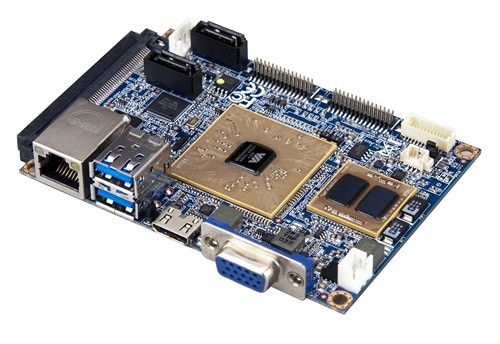 The EPIA P910 is best used in small form factor PCs and targets enthusiasts who would like to build a quiet small PC and companies who rely on a large number of PCs mostly used for office work.
Pricing is unknown though.

Source: Almodi.org