ViewSonic VOT125 nettop

ViewSonic officially announced today that the VOT125,  Intel powered nettop is now available for order starting at $499.
The slim, just 1.5" x 5.1" x 4.5" "spacesaver" pc uses up to 90% less plastic and consumes up to 90% less energy than traditional tower PCs and to make things even more greener, you could choose from four ultra low voltage processors: Intel Celeron M Processor ULV 743, Intel Celeron Processor SU2300, Intel Pentium Processor SU4100 and Intel Core 2 Duo Processor SU7300. In the black chassis there are also a 2GB memory, 250GB hard drive, four USB 2.0 ports, DVI/HDMI outputs and Ethernet/ wireless internet, a 3-in-1 card reader and runs Windows 7. Opss,  forget to tell you about included VESA mount kit, now your desk will have a space for pack of beer.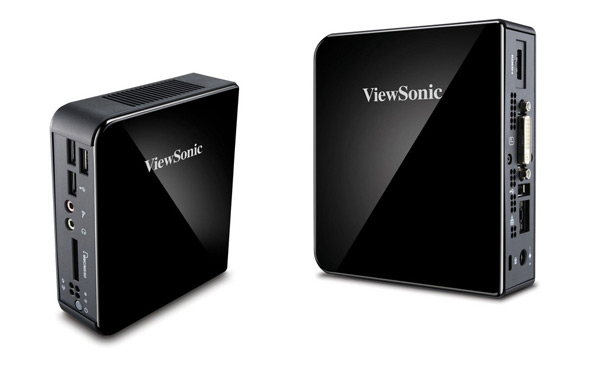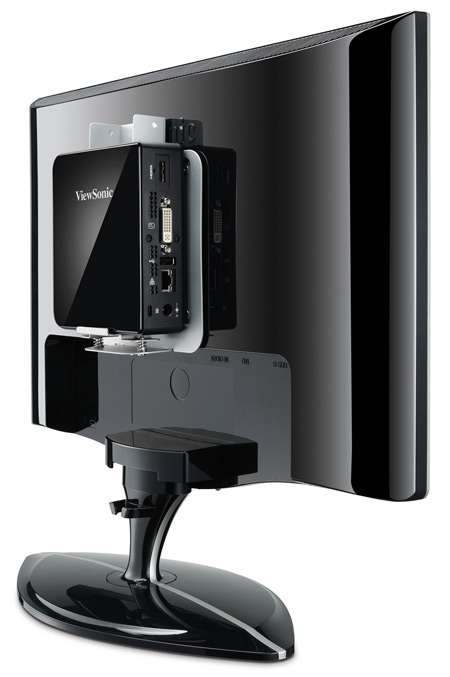 Source: ViewSonic