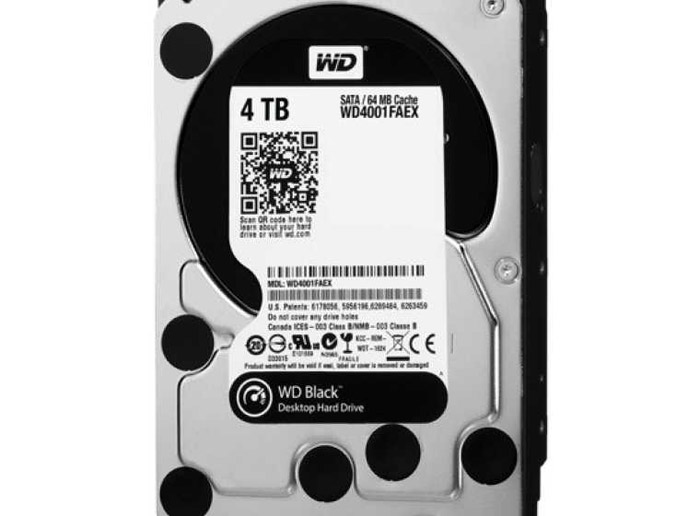 In a message posted on its own web site US hard drive maker Western Digital has announced the availability of the company's first 4 TB Caviar Black hard drives.
The new 4 TB Black drives arrive in the usual 3.5-inch form factor and as before are best suited for gamers, enthusiasts and users who seek the best hard drive performance out there. The new product offers a rotational speed of 7200 rpm and 64 MB of cache and uses SATA 3.0 interface. In addition the spacious hard drives offer two internal processors for increased performance.
Other tech features include WD's own IntelliSeek, StableTrac and NoTouch technologies – the first one optimizes data access in regards to energy efficiency, noise and vibrations, the second technology decreases the vibration levels, while the last one protects data surfaces from accidental head strikes that could damage the hard drive.
The new Western Digital Black 4 TB hard drives are available now for a price of USD 339.
Source: Western Digital