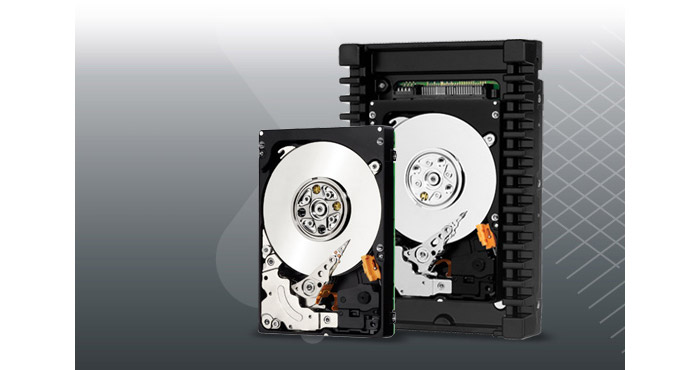 The US hard drive manufacturer Western Digital has been having a great week so far – the company has introduced two new major product lines that are expected to bring more cash for both management and investors.
The first major release is the WD XE hard drive – a hard drive in a 2.5-inch form factor with platters spinning at 10 000 rpm and a 3.5-inch hard drive adapter that allows the XE to be mounted in regular PC systems. The XE provides great performance in a 2.5-inch form factor, low noise, low heat dissipation and low power consumption.
Western Digital currently ships three versions of the XE with 300 GB (model WD3001HKHG), 600 GB (model WD6001HKHG) and 900 GB (model WD9001HKHG) of capacity but a 450 GB version (model WD4501HKHG) is expected a bit later. All models offer 2 million hours of MTBF, 32 MB of cache, support for SATA 3.0, sequential read speed of 204 MB/sec, outstanding I/O performance and 10 000 rpm of spindle speed, which along with the 2.5-inch form factor leads to 67 per cent lower power consumption when compared to 3.5-inch hard drives spinning at 15 000 rpm. Pricing for the XE ranges from USD 229.99 to USD 599.99 depending on the model and capacity.
The other new WD product is the world's first 5 mm 2.5-inch hard drive and solid state hybrid drive, known as Blue UltraSlim. The new hard drive ships with 500 GB of capacity under the hood and some advanced technologies including best in class acoustics and shock resistance, edge card technology, an edge card connector, a dual-stage actuator and WD's own StableTrac technology that reduces system-induced vibration. The WD Blue UltraSlim is available now for just USD 89 and comes with a 2-year warranty.
Source: Western Digital