The Japanese company Green House has launched a new wireless mouse that can survive up to 200 days on a single AA battery.
The model comes to the market under the GH-MUWAS product name and sports very low power consumption – which is the secret how such a mouse can work for so long. Still in order to get to 200 days with one battery "one day" is seen as just a regular 8-hour workday and the mouse itself must not be used for more than 20% of this time.
The mouse uses a 2.4 GHz radio channel to communicate with the PC and the receiver is just a small, almost miniature adapter that can be placed inside the mouse when you need to move it.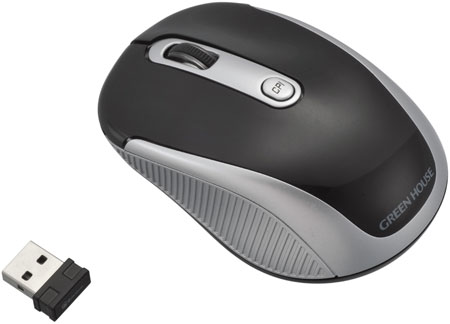 The mouse measures 96.5 x 64 x 37.5 mm and weighs 49 grams and in addition to all other specs you also get a maximum resolution of 2000 dpi that can be reduced to 1000 dpi in case of need in increments of 500 dpi.
The mouse will be available for purchase next week for a pice of 18.5 USD. It also comes with a 6-month warranty.
Source: PHP.ru