Xi3 Corporation introduces a cube-shaped compact computer, that measuring less than 4-inches per side and featuring modular design.
The small PC has measures of 101.6 (W) x 92.8 (D) x 92.8 (H) mm, has a aluminum chassis and utilizes the Xi3 computer architecture which divides the classic motherboard into three separate boards and houses them in the case -one board for the processors and RAM and two other that handle all connectivity and input/output options. Each Xi3 board can be removed, modified and/or replaced.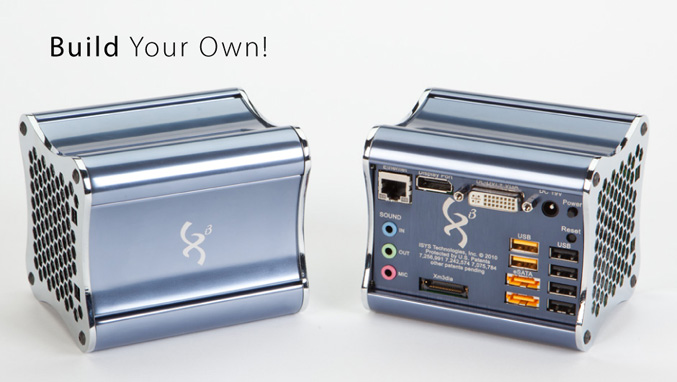 The tiny PC is powered by AMD dual core Athlon 64  processors (models -2000 at 1GHz, 3400e  at 1.8GHz and 4200+ at 2.2GHz), DX10 integrated graphics with 1080p output capability, up to 4 GB of RAM and  Gigabit Ethernet. Connectivity options include audio in/out,six USB 2.0 ports, two eSATA, DVI, DisplayPort, and HDMI outputs.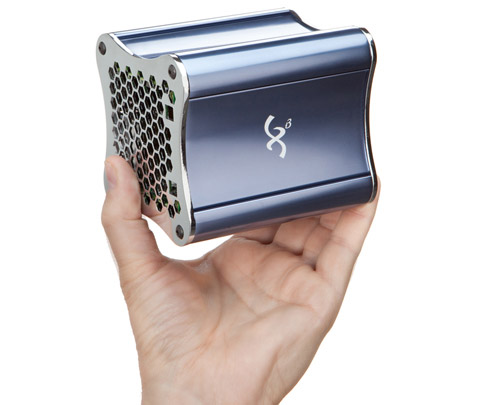 "We reject the concept that computers should have a useful life of only two to four years," said Jason A. Sullivan, President and CEO of Xi3 Corporation. "Instead we believe that computers should be upgradeable and updateable over and over and over again, and that's how we've designed the Xi3 Modular Computer, making it (potentially) the last computer you ever need to buy."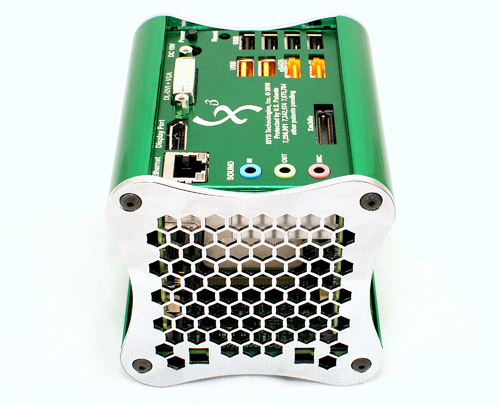 The Xi3 Modular Computer was named by the Consumer Electronics Association as an Innovations Award Winner in the Computer Hardware Category for the 2011 International CES trade show.
The Xi3 will be available in early 2011 at prices under $1,000.