Xigmatek has been offering the Gaia SD1283 cooler on its web site for quite some time but now the company is going to offer a rather unusual version that will hit markets in Japan first. The novelty is called Dark Knight SD1283 Night Hawk Edition and attracts attention with its colors.
The cooler arrives with a matted black surface that has a ceramic coating and a rough texture that, according to the developers, should improve the heat dissipation. From a constructive point of view, the model follows the cooling system of Gaia: dimensions are 120 x 50 x 159 mm (the cooler weighs 460 grams) and at the bottom three 8 mm heatpipes make direct contact with the cooled surface on top of which you can find an array of aluminum fins.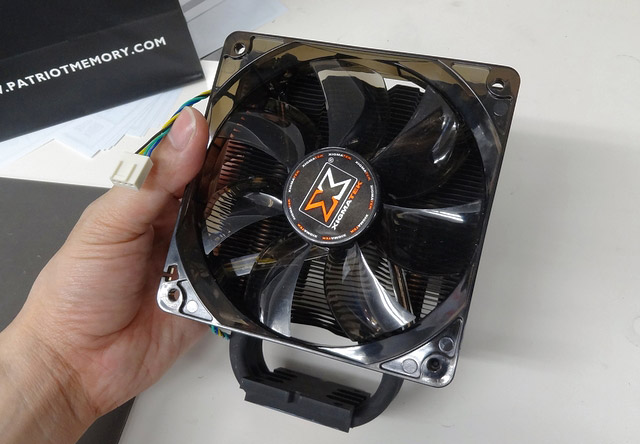 The Dark Knight SD1283 Night Hawk Edition is cooled by a 120 mm fan that spins between 1000 and 2800 rpm while noise is no more than 30.1 dB. The cooler also uses Long Life bearings, which should last 50 000 hours.
In Japan the Xigmatek Dark Knight SD1283 Night Hawk Edition will cost around 48 USD but the release date is still unknown.

Source: Overclockers.ru