After the Midgard IV case, Xigmatek has unveiled a smaller chassis called Octans 236B. This is a mini-tower case that has been designed for micro-ATX motherboards. The first thing that will grab you lies elsewhere, though – the Octans 236B comes with unusual and cool looks.
The Octans 236B features a front panel that gradually turns into the top cover of the chassis. This is the place where two USB 3.0 ports are located and the same is true for two audio jacks. The case also has an acrylic window on its left panel, when seen up front, as well as a special grid in red where hot air comes out of the case.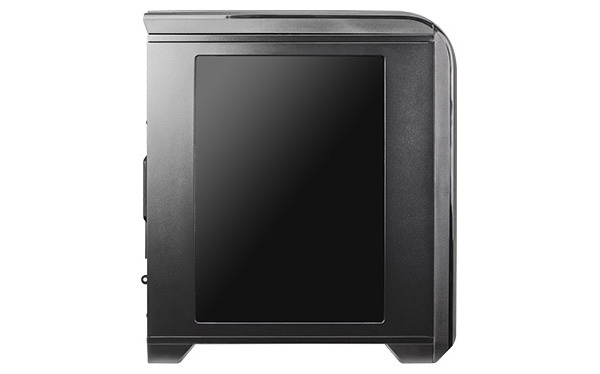 The new Xigmatek PC case has been designed to accommodate micro-ATX and mini-ITX motherboards but it has enough space to house up to two 340 mm long video cards, an ATX power supply unit, four 2.5-inch storage drives and two 3.5-inch hard drives. Thanks to some internal tweaks the Octans 236B can take up to four 3.5-inch hard drives and up to six 2.5-inch drives. Unfortunately the case does not feature 5.25-inch drive bays so you can forget about having an optical drive, for instance. In addition the Octans 236B can take a CPU cooler that is up to 150 mm tall, up to six cooling fans (one is included with the case) and up to a 240 mm liquid cooling radiator. The case measures 412 x 188 x 455 mm (L x W x H) but there's no information how much it weighs.
The price of the new Xigmatek Octans 236B PC case is unknown at the moment.
Source: Xigmatek