AVE INVESTMENTS, INC proudly announces pcKeyboard®. By manufacturing together the mobile, low voltage Intel® Atom™ processor and the top selling Cherry SPOS Point of Sale keyboard, a new level of reduced size, low cost, and enhanced mobility is achieved for the POS system industry.
"Customer service counter space is at a premium where a salesperson, agent, or teller performs transactions with a customer." states Ted AveLallemant, President of AVE INVESTMENTS, INC. He further explains, "Eliminating the "PC box" and reducing cables and components means a more efficient and neater fixture.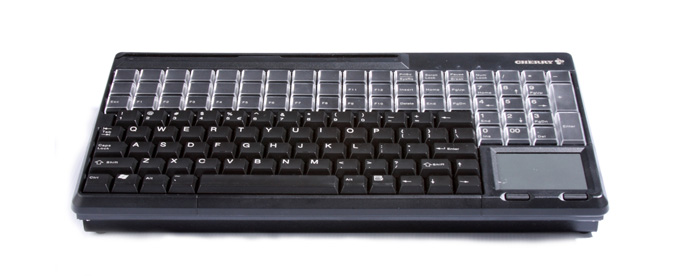 Retail, healthcare, rental car, airline check in, and retail banking will now have a way to streamline the customer transaction work space."
Also, by combining the POS system and the POS keyboard in one component, the pcKeyboard joins AVE's mobile POS products as new choice for sidewalk sales or seasonal registers.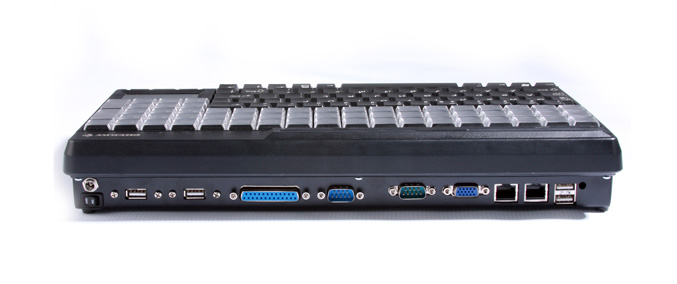 The pcKeyboard® is designed specifically for the rugged customer transaction environment:
$749.00 includes Intel® Atom™ system and Cherry SPOS keyboard
Credit Card Reader, Mouse Pad, and Programmable Keys
3 year overnight replacement warranty
1.6 GHz Processor with up to 2 Gigabyte RAM max.
160 GB Hard Drive or Solid State Drive
(4) USB ports, (2) COM, (2) LAN, (1) VGA standard, (1) LPT available
14" width – 6" depth w/ custom cable cover
5v AC adapter
Source: pcCashdrawer