Samsung Electronics today announced a new 8GB registered dual inline memory module (RDIMM) based on their Green DDR3 DRAM. This new memory module is made by using of a " through silicon via' (TSV)" three-dimensional (3D) chip stacking technology.
Samsung also claims that the new modules saves up to 40 percent of the power consumed by a conventional RDIMM. The TSV technology also will allow a dramatic improvement in memory chip density and a 30 percent decrease in memory slots in next-generation servers, as well will be able to raise the DRAM density by more than 50 percent.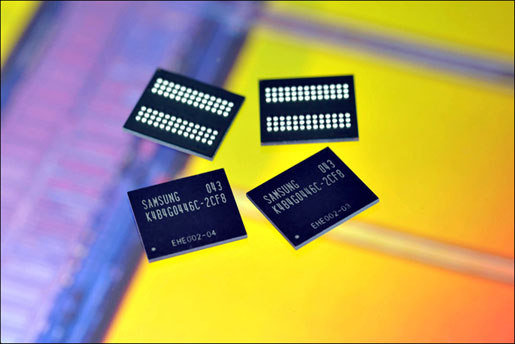 As for the TVS technology, it "fabricates micron-sized holes through the silicon vertically, with a copper filling. By using the 'through silicon via' bonding process instead of conventional wire bonding, signal lines are shortened significantly, enabling the multi-stacked chip to function at levels comparable to a single silicon chip."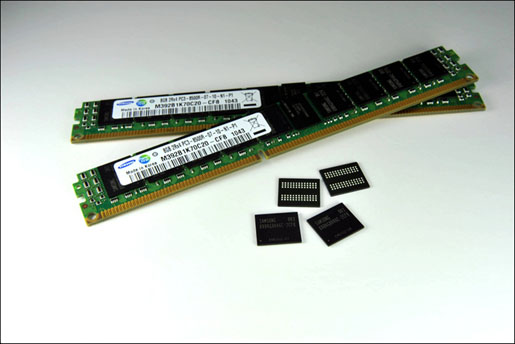 The adoption of the 3D TSV technology is expected to take place from 2012.