Samsung Electronics Co., Ltd., a worldwide leader in digital consumer electronics and information technology, announced the launch of two new 'Pop' colors, Sweet Pink and Ocean Blue, to its popular S Series external hard drives, along with the introduction of a new 160 Gigabyte (GB) density for the 1.8 inch S1 Mini drive. Samsung's S Series external hard drives, the 1.8-inch 120GB S1 Mini and 2.5-inch 500GB S2 Portable 2.5 inch external hard drives, were first introduced last October in four colors: Piano Black, Snow White, Wine Red, and Chocolate Brown.
Personal storage is among the fastest growing markets due to an increasing demand for a portable means of storing personal photos, music, HD movies, schoolwork, business data and personal finance information. To illustrate this point, the S series has achieved record-breaking sales during the last six months amid a global economic recession. The monthly sales volume of the S1 Mini and S2 Portable has tripled since last December, linked to a rise in netbook and notebook sales.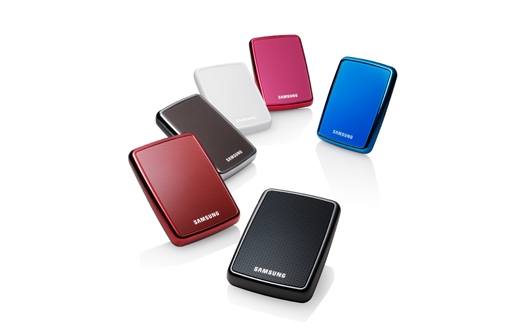 'With an extraordinary capacity for its small footprint, the Samsung S1 series features low power, portability, convenience and eco-friendliness,' said C.H. Lee, vice president, storage sales & marketing, Samsung Electronics. 'The new 160GB edition also provides convenient backup with ease of handling, featuring an ultra-compact credit-card size casing.'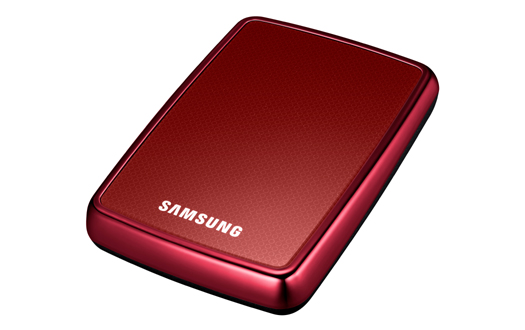 The new colors, which add a brighter and snappier color selection to the S series, position the new 'Pop' edition of external hard drives as trendy accessories to compliment the new wave of stylish mobile devices entering the market.
Important features that enhance the usability of Samsung's external hard drives include SecretZone', SafetyKey', an auto backup, a capacity gauge, and sleep mode. Samsung's SecretZone protects important files and data in the form of software-based AES-128bit or AES-256bit encryptions, while SafetyKey ensures the external drive's data is securely locked with a password protection.
Samsung's Auto Backup function allows the user to program the default backup in real time or at a scheduled later time. A convenient capacity gauge also enables users to see at a glance how much space is available, in use, or designated as backup storage, and a power savings program monitors the drive's activities and places it into a low-power 'sleep mode' whenever the drive has not been used for five minutes.
The 'Pop' edition is shipping now and will be available globally through retail channels by the end of June.
Source: Samsung