Extending the company's line of easy-to-use storage solutions that help people enjoy, share and store their digital content, Seagate  today announced the next evolution of network storage – FreeAgent DockStar™ network adapter, an amazingly simple way to access and share your digital content with anyone from anywhere.
Increasingly, people are enjoying the benefits of being always connected, yet there still remains a gap in easily connecting people back to their content at home and sharing it with others. The DockStar network adapter reinvents how people think of anywhere access and the concept of sharing their digital files. It allows the FreeAgent Go™ portable hard drive to be added to a network, giving access to its content from anywhere within or outside of the home, as well as allowing for selective sharing of files with friends and family. In a matter of minutes a drive can become accessible through any Internet connected computer, as well as through an innovative iPhone application.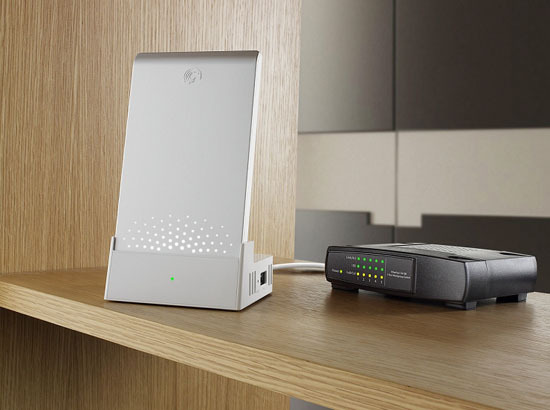 "The market for networked devices is growing rapidly with the proliferation of broadband and the rise of the 'Anywhere Consumer'— those desiring to be connected everywhere they go," said Carl Howe, director, Yankee Group. "Devices that make home networks easy to use and manage by consumers will have vast market appeal."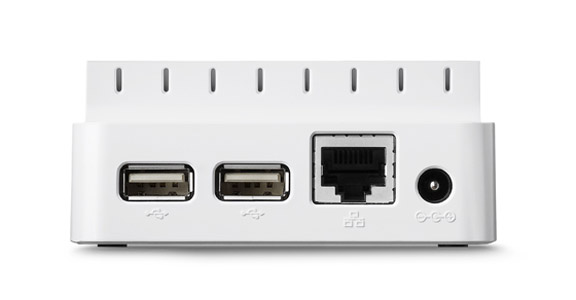 With simple installation and an intuitive web-based interface, the DockStar network adapter will change the way people control the access and sharing of their content by creating their own personal storage 'clouds' while keeping the security and privacy of the drives' content because it is located within their home. Users will also be able to deliver linked pictures and video to social networking sites, such as MySpace, Facebook and Twitter. The FreeAgent DockStar connects people and their experiences in a whole new way even though they might be thousands of miles apart. Additionally, simple syndication takes on a new meaning when friends and family can receive RSS feeds of shares created to keep them informed of changes to the content. The DockStar network adapter also has three additional USB ports, allowing connection of up to four mass storage devices at a time, providing more to share and access whether you're across the room or on the other side of the world.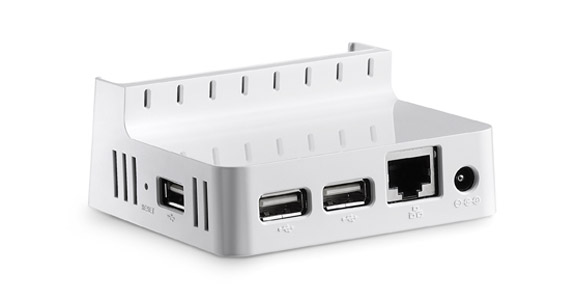 The DockStar network adapter is enabled by the Pogoplug service from Cloud Engines, Inc. By pairing it with Pogoplug capabilities, Seagate has delivered a complete and simple way to have a network-attached drive in the home to share and access data wherever, whenever you want.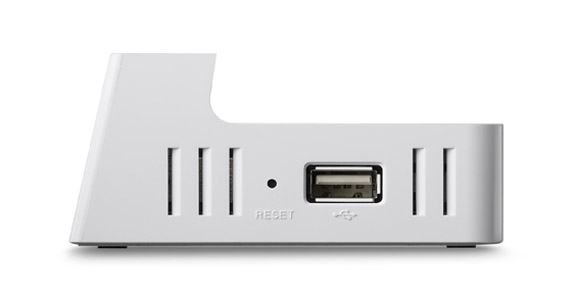 "The digital content and Web 2.0 era have fundamentally changed the way we live our lives. The majority of today's consumers are actively personalizing their digital experiences, sampling and downloading niche content and video with increasing frequency," said Terry Cunningham, senior vice president, Seagate Branded Solutions. "The FreeAgent DockStar™ delivers more than just a networking solution—it creates a personalized, shared experience that is controlled by the individual."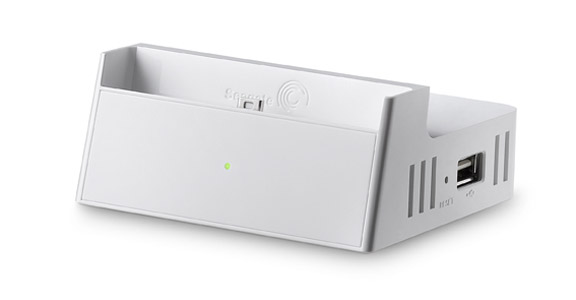 Pricing and Availability
The FreeAgent DockStar network adapter is available immediately through Seagate.com and other online retailers for a manufacturer's suggested retail price (MSRP) of $99.99 USD. It comes with one year of Pogoplug service for remote access and sharing, the option to continue the service includes a subscription fee of $29.99/year for unlimited sharing and remote access. More detailed product information and photos can be found at http://www.seagate.com/dockstar.
New FreeAgent Go Portable Drive Capacity Offerings
In addition to the introduction of the FreeAgent DockStar network adapter, Seagate will also introduce three new capacity points for its award-winning FreeAgent Go hard drive family. In addition to the existing capacities of 250GB, 320GB, 500GB and 640GB, the Seagate FreeAgent Go portable storage solution will now also ship in 1TB, 880GB and 750GB capacities. These new capacity offerings in a portable form factor allow people to carry entire libraries of movies, pictures and music in their pockets. The new FreeAgent Go drives are compatible with Seagate's lineup of accessories in the FreeAgent family, including the new FreeAgent Theater+™ HD media player, FreeAgent Go Dock™ accessory, FreeAgent Go Dock+™ accessory, and the newly announced FreeAgent DockStar™ network adapter.
As with all Seagate FreeAgent ® drives, the FreeAgent Go 1TB, 880GB and 750GB drives are all compatible with Windows ® 7, Windows Vista ® and Windows ® XP operating systems and come equipped with Seagate Manager™ software, an enhanced application that provides scheduled automated back-ups and multi-computer synchronization. The FreeAgent drives for Windows also offer security in the form of software-based AES-256bit encryption to help keep your information safe and private . The FreeAgent Go 1TB portable drive is b acked by Seagate's industry-leading; five-year limited warranty, providing the confidence of knowing your digital memories and life's work is on a hard drive you can trust.
Source: Seagate