Seagate announced the world's fastest 2.5-inch laptop PC hard drive – the Momentus XT drive. The hybrid HDD combining SSD performance with the capacity and much lower cost of normal HDDs.
The Momentus XT SSHD (solid State hybrid drives) combines 7200RPM spin speed and 4GB of solid state memory with Seagate's Adaptive Memory technology which identifying patterns in how often certain digital data is used, and then moving the most frequently used information to the embedded solid state memory for faster access. Seagate also claims, that the new drive boots up to 100 percent faster than traditional 5400RPM drives. It has 32MB cache, SATA 3Gb/s interface, feature average latency of 4.17ms, random read/write seek time 11ms/13ms, I/O data transfer rate 300MB/s and and is available now in 250GB, 320GB and 500GB capacity.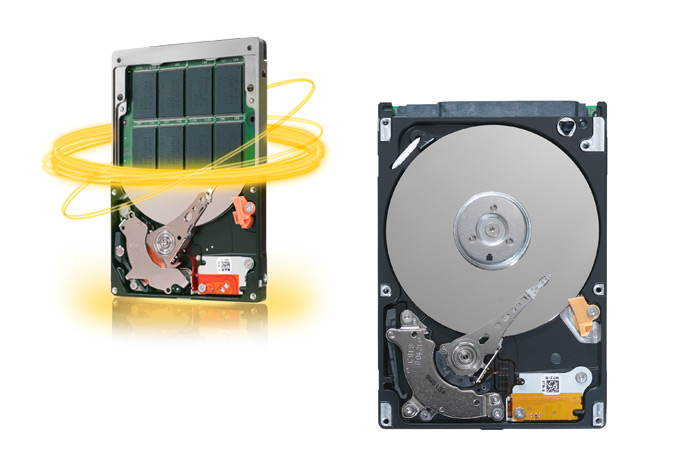 "We see the Momentus ® XT drive as a game changer, a product heralding a new generation of hard drives that combine SSD and HDD capabilities so that laptop users don't have to make trade-offs on speed, cost or capacity," said Dave Mosley, Seagate executive vice president of Sales, Marketing and Product Line Management. "The feedback we've received from customers, industry experts and early reviews has been overwhelmingly positive, and Seagate will continue to drive innovation that provides more value and a better computing experience to consumers."
ASUS has also announced that it will offer the Momentus XT drive as an upgrade option for its new Republic of Gamers (ROG) G73Jh notebook.