The worldwide leading provider of high performance solid-state drives, power supplies and memory modules for computers, OCZ Technology Group, announced the StealthXStream 2 Power Supply Series, which are redesigned in favor to the consumer to provide higher efficiencies, more quiet operation and an amazing updated look. They also offer an excellent value for performance to combine with gaming or enthusiast systems.
CMO at OCZ Technology Group, Alex Mei, said that they launched the original StealthXStream PSU line three years ago with the goal of delivering a power supply with the right balance of performance and features for a great value. He also said that the new StealthXStream 2 is the natural evolution of this popular line and features an updated core, a sleeker more compact form factor which makes it easy to integrate into any chassis and plenty of stable power for dual GPU platforms plus a complete range of models that customers can choose from and select the perfect wattage for their unique system configuration.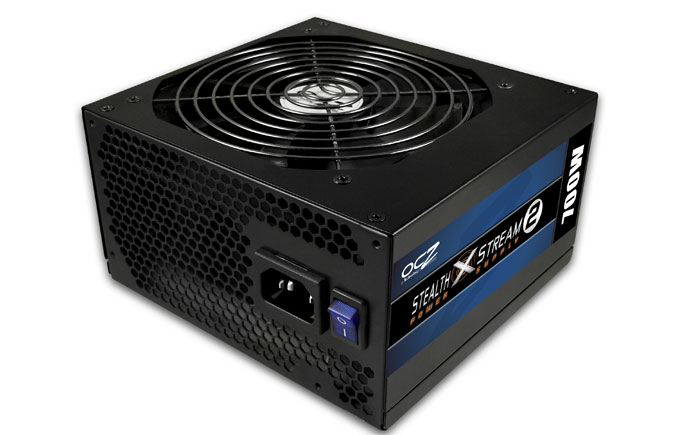 The new StealthXStream 2 PSU Line is qualified under the expertise of the Power Management division at PC Power and Cooling. It is manufactured to be an extremely affordable solution with superior reliability. It is designed for those consumers who have the value in mind and who are seeking for quiet performance and an understated design. The StealthXStream 2 is an ideal solution for system builders and enthusiasts who prefer a low-key PSU.
The StealthXStream 2 PSU will remain silent even at peak loads, because it is kept cool with a new and upgraded ball-bearing fan which is 120mm. It is available in up to 700W Configuration and is suited for driving higher end systems. The StealthXStream 2 PSU meets all the energy saving requirements and features 80-Plus Certified High Efficiencies on all the models.
The StealthXStream 2 PSU Line is available in 400W, 500W, 600W and 700W. All the OCZ Technology StealthXStream 2 Power Supplies come backed up with a three year Warranty.