UK-based AHX Global has revealedthe price and specifications for their Windows-based iTablets which made their debut at this year CES in Las Vegas.
The first iTablet W10 priced at $849.99 / £749.99 (inc VAT) / €899.99 (inc VAT) respectively, is powered by an Intel Atom Z530 1.6GHz processor, 2GB DDR2 SDRAM and has 32GB SSD storage. The 10.1- inch tablet has a capacitive touchscreen with 1024 x 600 pixel resolution and offers also 802.1 b/g/n Wi-Fi, Bluetooth, 3G (option), GPS, ambient light sensor, G sensor, an integrated SD card reader, 2MP webcam,  HDMI output, two USB 2.0 ports for wide range of peripherals and comes pre-loaded with Windows 7 Home Premium. It has dimensions of 271 x 163 x 16 (mm), weighs 1.0 Kg and packs 4200mhA battery.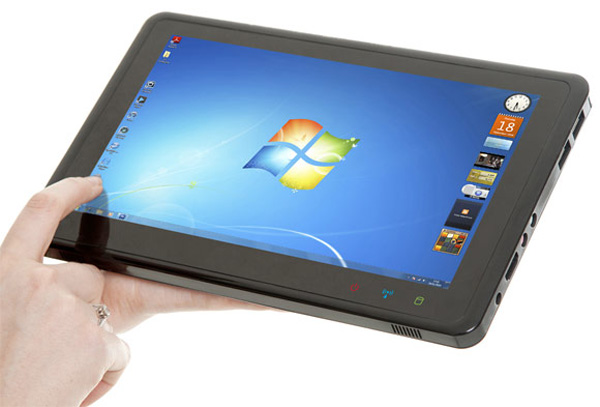 The second model itablet W10 has almost same specs but slower Intel Atom Z510 1.1GHz processor, 1GB DDR2 SDRAM and runs Windows 7 Starter Edition. It is priced at $749.99 / £699.99 (inc VAT) / €849.99 (inc VAT) respectively.
Both models are now available for UK and the company will announce tie ups with major retailers over the next few weeks.