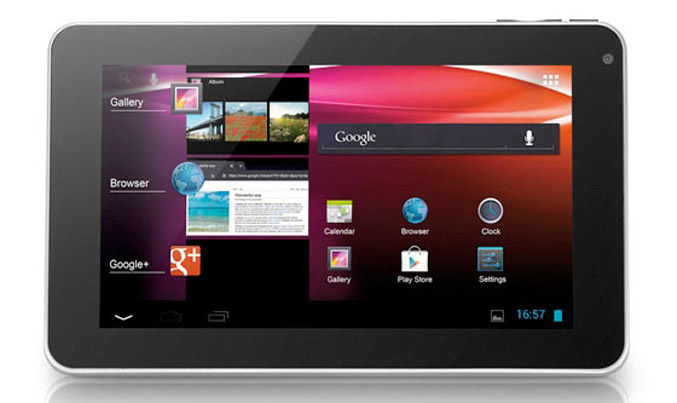 Despite the abundance of all kinds of tablets on the market, the French company Alcatel, known so far for its mobile phones, has decided to release a company tablet that will be known as Alcatel OneTouch T10.
The new tablet comes with a 7-inch sensor display (800 x 480 pixel resolution) and does not feature powerful hardware but compensates for this with low price. The device is powered by a single-core RK2918 ARM Cortex-A8 processor produced by Rockchip and running at 1 GHz. There's also 1 GB of RAM, 4 GB of on-board memory for storage, a microSD card slot that will help you expand the on-tablet storage space, 0.3 MP front camera, microUSB and mini HDMI ports and access to Google Play. The tablet is also powered by Android 4.0 Ice Cream Sandwich but will likely not see an update to Jelly Bean.
The Alcatel OneTouch T10 will retail for as little as 170 USD, making it a cheap tablet with decent hardware.

Source: Devicebox.ru