Archos has launched a new Internet Tablet with 4.8 inch (800×480) touchscreen display, powered by 800MHz ARM Cortex-A8 processor, backed by a 256MB RAM and a 500GB hard drive storage.
The company didn't release any official press for the new device, but it's already listed in their website. The Archos 48 Internet Tablet runs the old Android v1.6 Donut and comes without the Android Market preloaded?! But this don't prevent it to be a very good multimedia device. The tablet supports a wide range of audio and video formats including MPEG-4 HD (up to 720p),  H.264 HD,  WMV,  MKV and others, as well subtitles formats.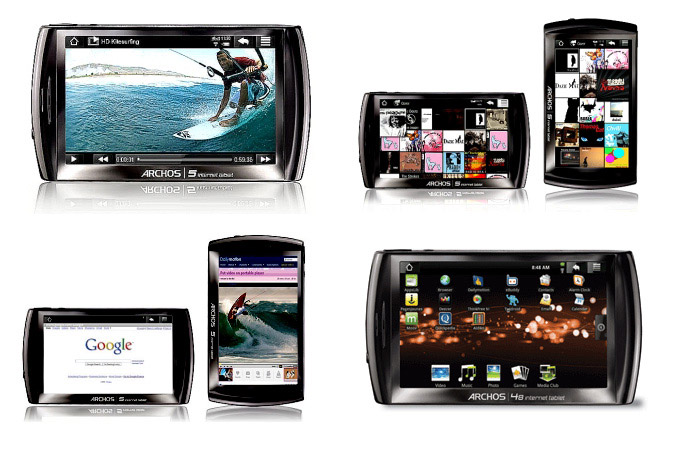 The Archos 48 tablet measures 143,2×78,8×20 mm, weighs 286g and inside also packs 802.11b/g/n WiFi, Bluetooth 2.0, USB 2.0 ports, built-in speaker, headphone and microphone jack, Lithium Polymer battery and kickstand. Although it doesn't  have GPS module like its brother – Archos 5 Internet Tablet, it is still much cheaper than it and is offered for $299.99.