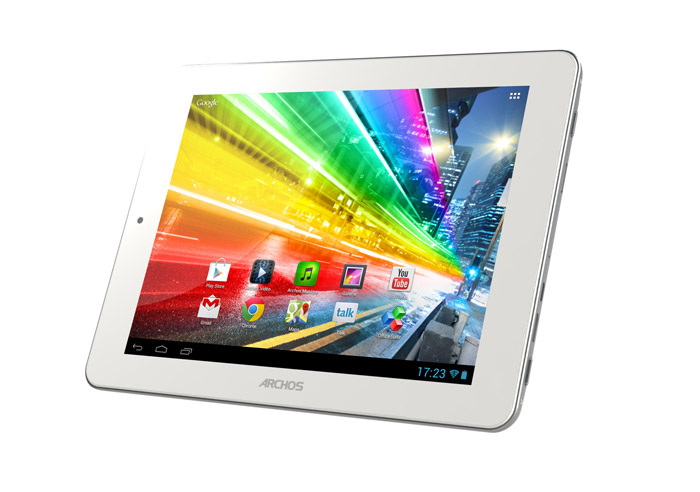 The French tablet maker Archos has announced three new models that belong to the company's Platinum line. The new models are known as Archos 80 Platinum, Archos 97 Platinum HD and Archos 116 Platinum.
All models share quite of bit of the hardware specs – they all have multi touch displays and feature 1.2 GHz quad-core processors with an integrated graphics chip. The tablets have 2 GB of RAM, rear and front cameras, mini-HDMI ports and a microSD card slot. Also the tablets run Android 4.1 Jelly Bean.
The most obvious differences lie in the displays – as the names suggest the Archos 80 Platinum has an 8-inch display at 1024 x 768 pixels, the Archos 97 Platinum HD has a 9.7-inch display at 2048 x 1536 pixels while the Archos 116 Platinum sports a 11.6-inch display at 1920 x 1080 pixels.
The Archos 80 Platinum costs USD 199, while the Archos 97 Platinum HD and Archos 116 Platinum tablets will sell for USD 299 and USD 349 respectively.
Source: Archos