The French electronics company Archos, known for making budget-oriented tablets and the like, has released a new device that can be used as a netbook or a tablet depending on the need.
The device, from now on known as Archos 101 XS is based on a 10.1-inch display working at 1280 x 800 pixels and offers a keyboard, a dual-core TI OMAP 4470 processor at 1.5 GHz, 1 GB of RAM and 16 GB of integrated storage. There's also Wi-Fi, GPS, Bluetooth 4.0, a front camera and miniHDMI and microSD slots.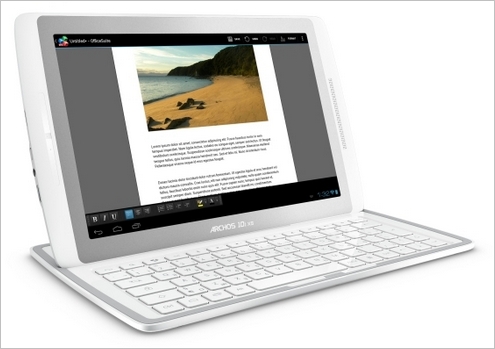 The tablet/netbook runs Android 4.0 but Archos plans to update the OS to Android 4.1 Jelly Bean. As to physical dimensions the hybrid device weighs just 600 grams and sports a thickness of 8 mm. The keyboard also adds 200 grams and the built-in battery lasts for up to 6 hours.
The Archos 101 XS will come to market in September and will cost 400 USD. Later on the French company will release the same hybrid device but with smaller 8-inch and 9.7-inch displays.
Source: Technews.bg