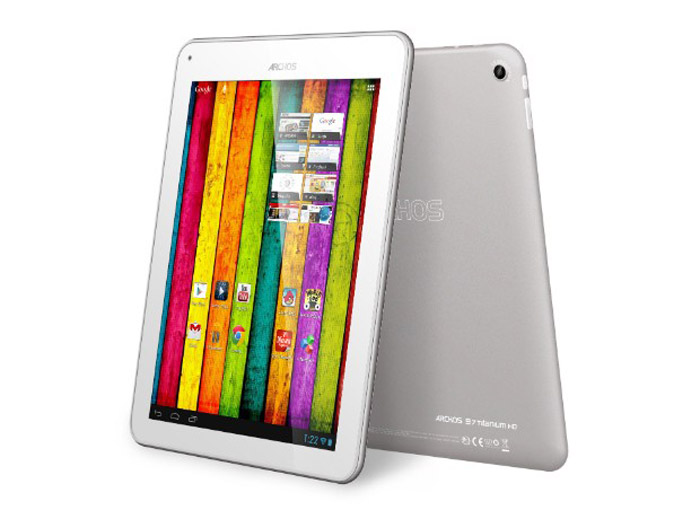 French electronics company Archos has enriched its product list with a new tablet that goes by the name of 97 Titanium HD. The big deal here is that users get a 9.7-inch IPS display that works at 2048 x 1536 pixels and offers 264 ppi (pixels per inch) – which are the exact specs of Apple's Retina display found in the latest iPad tablet.
Archos has also tossed a dual-core ARM Cortex-A9 processor at 1.6 GHz inside the 97 Titanium HD tablet. The rest of the specs include a Mali-400 GPU, 1 GB of RAM, 8 GB of internal storage and a microSD card slot for cards with capacities of up to 64 GB.
On the outside users get a 2 MP front camera, 5 MP rear camera, support for Wi-Fi, a microUSB port, two speakers, an accelerometer and a microphone. The entire device measures 240 x 184 x 9 mm and weighs 640 grams. Finally the Archos 97 Titanium HD tablet runs Android 4.1 Jelly Bean and offers support for Google Play.
Archos however failed to mention the price of the 97 Titanium HD, but the slate is expected to cost around USD 250 when it becomes available.
Source: Archos