The official announcement ASUS Eee Pad finally comes and reveals that it will be available in 10-inch (EP101TC) and 12-inch (EP121) variants. The 12-inch model  is 12.2mm thick and powered by CULV (consumer ultra-low voltage) Intel Core 2 Duo processor, runs Windows7 Home Premium operating system and promise 10 hours operation.
The sleek full-featured slate computer will also have an integrated webcam and a USB port and "will offers two convenient modes of character input-an embedded virtual keyboard or an hybrid keyboard/docking station design". It's expected to hit the store shelfs in Q1 2011 with price range between $399 to $499.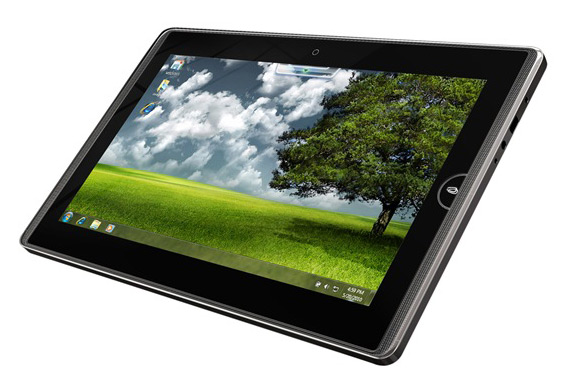 For the 10-inch  Eee Pad EP101TC, Asus didn't share enough info, but it will runs Windows Embedded Compact 7, expected in September 2010 with price between $199 and $299.